County Tops of England: Middlesex
Bushey Heath: 155 metres (Grid Ref: TQ152937)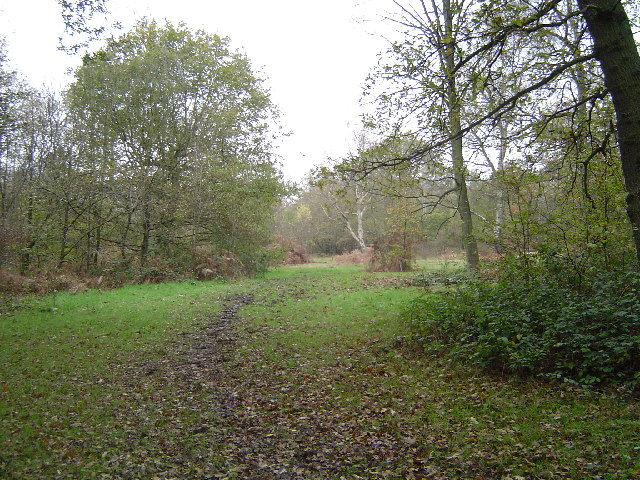 Stanmore Common (image, courtesy of
Wikipedia
)
---
The Walk: From the car park near the cricket field on Stanmore Common walk west on paths through the trees to reach the A4140 road. Follow the footpath along the road to the first set of crossroads. You're there. Now walk back.

The Walk I Would Do: This one, I can think of no other reason why I would be walking here.
---
Information: The county lay within the London Basin and the most significant feature was the River Thames, which formed the southern boundary. The River Lea and the River Colne formed natural boundaries to the east and west. The entire south west boundary of Middlesex followed a gently descending meander of the Thames without hills. In many places "Middlesex bank" is more accurate than "north bank" — for instance at Teddington the river flows north-westward, so the left (Middlesex) bank is the south-west bank. In the north, the boundary ran along a WSW/ENE aligned ridge of hills broken by Barnet or 'Dollis' valleys. (South of the boundary, these feed into the Welsh Harp Lake or Brent Reservoir which becomes the River Brent). This formed a long protrusion of Hertfordshire into the county. The county was thickly wooded, with much of it covered by the ancient Forest of Middlesex. The highest point was the High Road by Bushey Heath at 502 feet (153 m), which is now one of the highest points in London. (Source: Wikipedia)
---
County Tops of England
Homepage

Copyright © 2003-2017 Walking Englishman. All rights reserved.