The Great British Walk
A personal record of my three month walk of the full length of Great Britain from north to south with written journal and photographs. Tracklogs for GPS units and for use with Google Earth are available for download for each stage.
---
Stage 40: Staveley to Sedbergh
Google Maps
Open Source Maps
| Statistics | |
| --- | --- |
| Start: Staveley | Finish: Sedbergh |
| Distance: 15.3 miles (24.7 km) | Time: 6-8 hours |
| Climbing: 601 metres | Total Distance: 518.1 miles |
| GPX Route File | Google Earth File |
Ordnance Survey Explorer Map (1:25,000)
Summary
This 40th stage of my walk south down the length of Great Britain was the sixth and final stage of walking through Cumbria. With the glory of the Lake District now behind me this walk could have an anticlimax but no, far from it. This stage follows the Dales Way footpath all the way from Staveley to Sedbergh and has lots of interest throughout including one of my favourite stretches of riverside walking. There are also very attractive and alluring views towards the Howgill Fells during the second half of the walk.
(Note: My walk of Cumbria and the Lake District was a part of my
Great British Walk
from the north coast of Scotland to the south coast of England)
---
Stage Report
Steve and I woke up from our second consecutive night of camping to another warm and sunny morning. It was the 7th lovely day in a row, a week of gorgeous weather which we had enjoyed since leaving Scotland and entering Cumbria. We were chuffed as we packed and cleaned up the campsite though my pleasure was tempered by a recurrence of the niggling pain in my right heel which I had not felt since in Scotland. While Steve set off confidently I plodded on gingerly and soon I fell behind.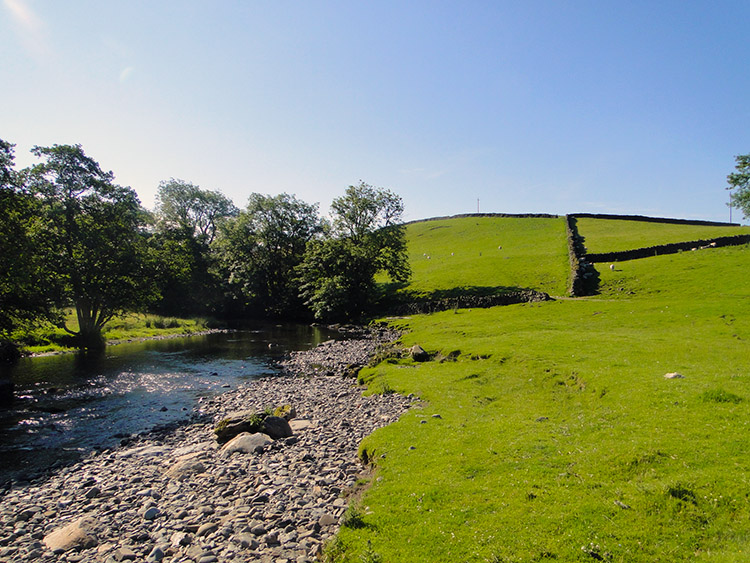 Beckmickle Ing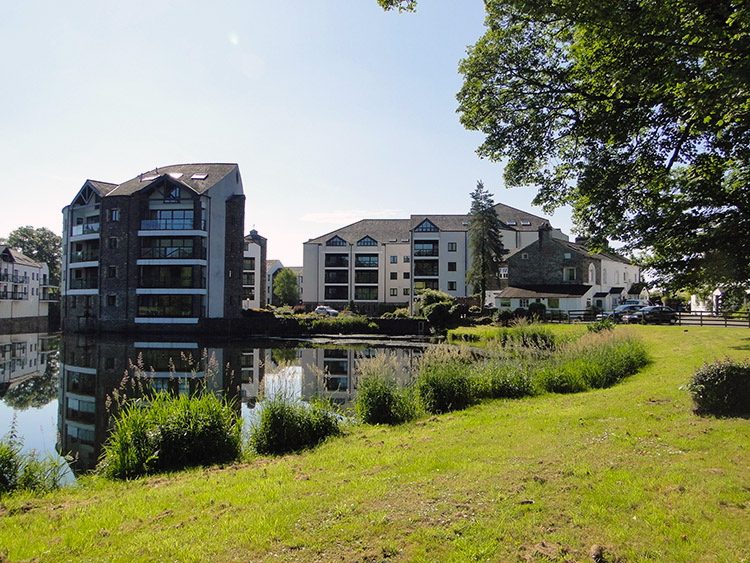 Cowan Head
My irritation stayed with me on the first one mile stretch of our walk following the Dales Way beside the River Kent from Beckmickle Ing to Bowston. During that mile we passed the buildings at Cowan Head which, serving as a paper mill until 1977, are now luxury apartments. The apartments are in a lovely setting and I consider them one of the better examples of ex industrial building conversion. When I reached Bowston where Steve had stopped to wait for me we took five minutes out. During my careful walking and the break my heel had calmed down. The twinge had been caused overnight stiffness rather than a recurrence of inflammation. We set off walking from Bowston with my striding out having more aplomb.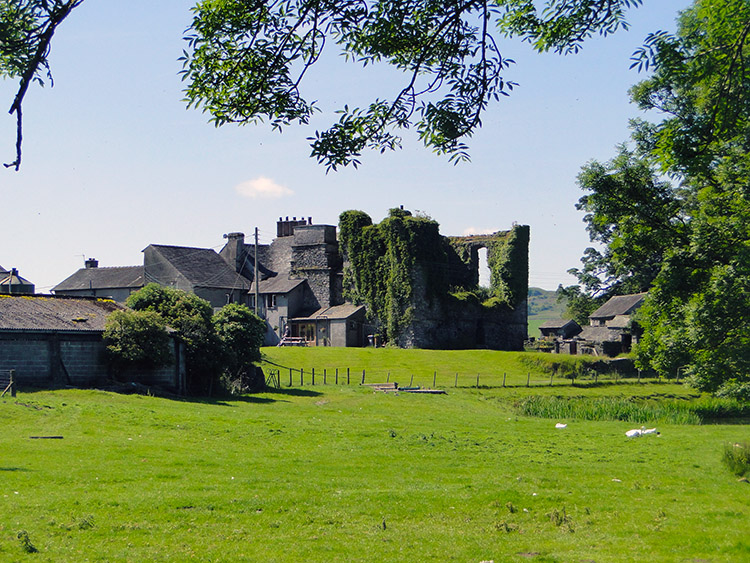 Burneside Hall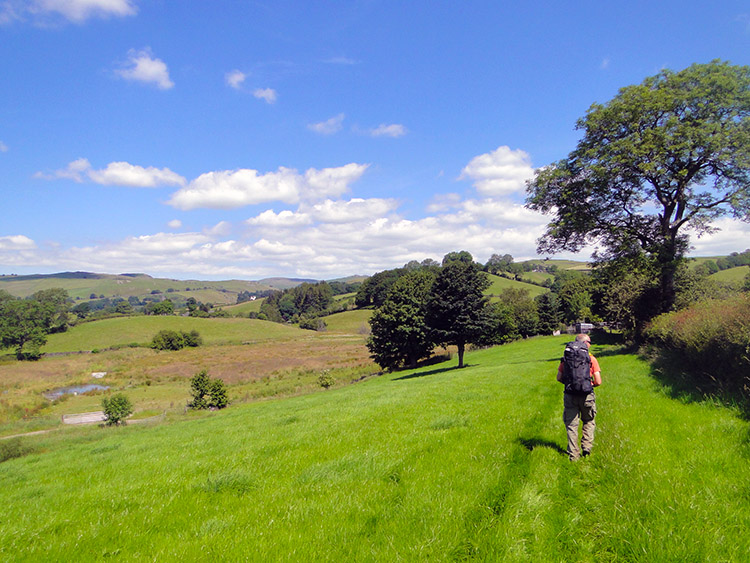 Dales Way near Skelsmergh Tarn
Our second mile of walking was much like the first along the bank of the River Kent. During the two miles adult birds scurried about too and fro near the waterside while hunting insects or collecting seeds for late nesting chicks while juvenile fledglings learned how to cope for themselves. It was magic, an engaging natural distraction. There was a flip side to our enjoyment though. The calm heat of the early day had stimulated the flies and midges (wee beasties as I like to call them) and those which had avoided the birds were topping up on us, especially when we walked in cover of shade through small copses or beside high hedges. Swatting and mopping we reached Burneside.

We were relieved to leave the river behind after walking through the village and passing Burneside Hall to make a slight climb to open country. With no defence of shade and with rising temperature the flies attentions abated. Knowing they would attack if we walked close to hedgerows we stayed as far from them as we could. It worked and we could focus on enjoying the wonderful countryside we were walking through. This was different Cumbria, not the mountains, fells and lakes so associated with the county but still a Cumbria of beauty.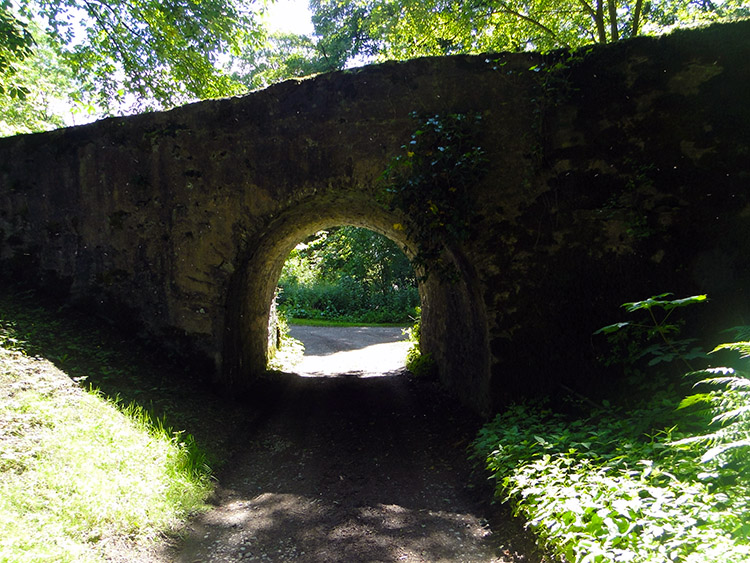 Patton Bridge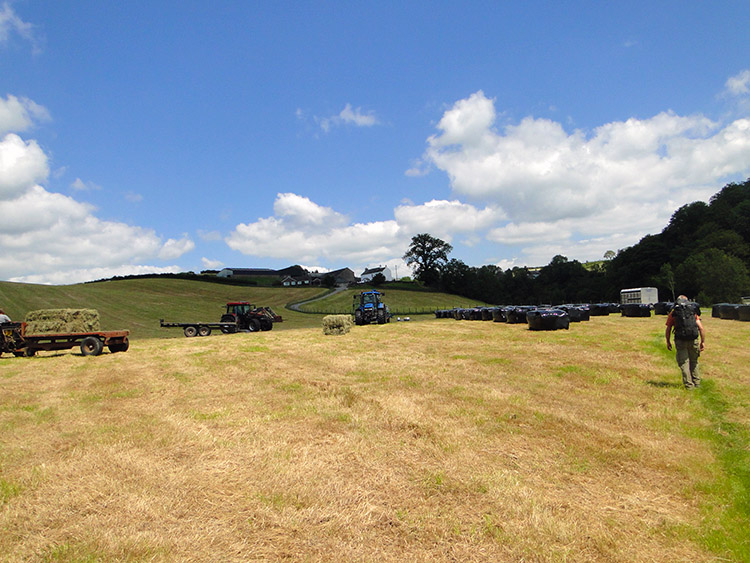 Farming on the Dales Way
By the time we had walked five miles around the area of Patton Bridge it was around mid morning and the temperature had soared to over 20 degrees. The sun beat down incessantly and we were walking in just t-shirts. While Steve wore a hat for protection from sun stroke I tied my headscarf over my head just as my mum had done in the 1950's and 1960's. It worked a treat. Suitably protected we walked the Dales Way along a series of paths, across fields, over small streams, along lanes and on short stretches of road. It was delightful. We came to a large field where farm workers were busy collecting hay. All were pleasant to us as we passed by on our way. All was good.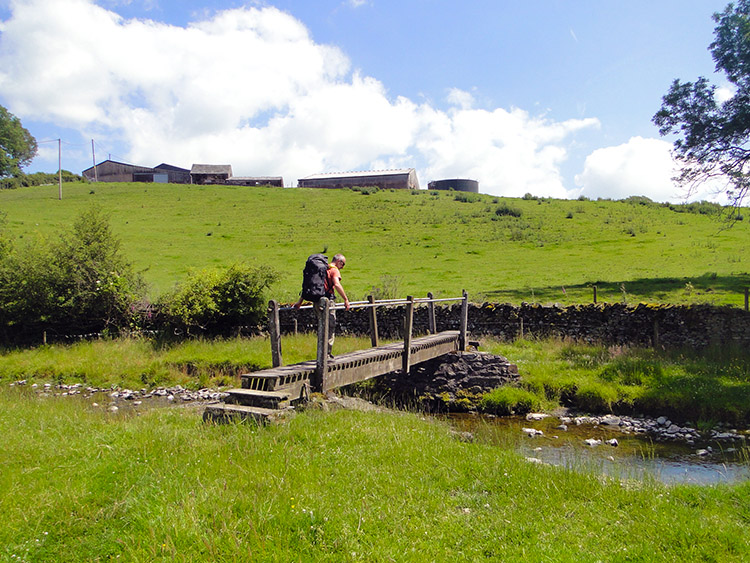 Footbridge near Grayrigg Foot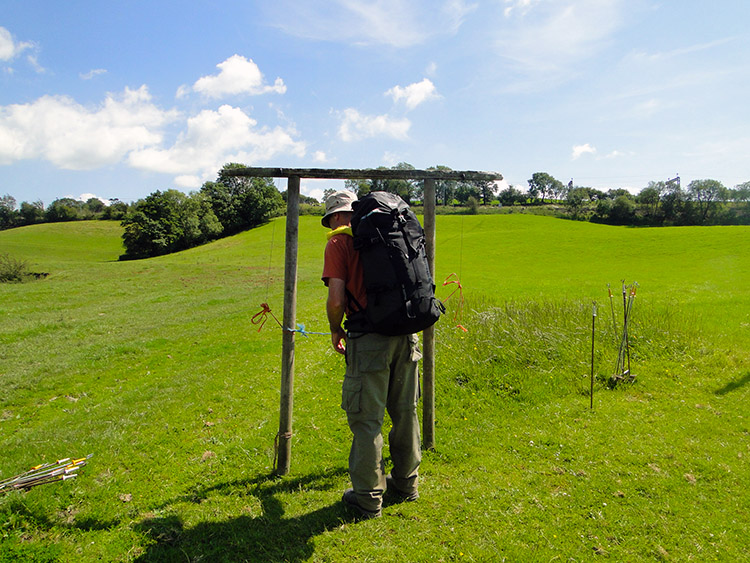 Doorway passing the Electric Fence
Despite walking across farmland which can sometimes be difficult this section of the Dales Way was particularly well maintained. From field to field and from farm to farm we walked through many gates, crossed many stiles and over a few streams too. All gates, stiles and footbridges were in very good order. Even when we came to an electric fence passage through it was sorted. In fact it was a very novel way to get past an electric fence on a permissive footpath. The electric fence was near Green Head and the landowner had kindly built a doorway for walkers to pass through safely. In the picture my friend Steve is undoing the string to allow us passage through the door which the landowner had provided. He had diverted the electric fencing around the frame. Ten out of 10 to him.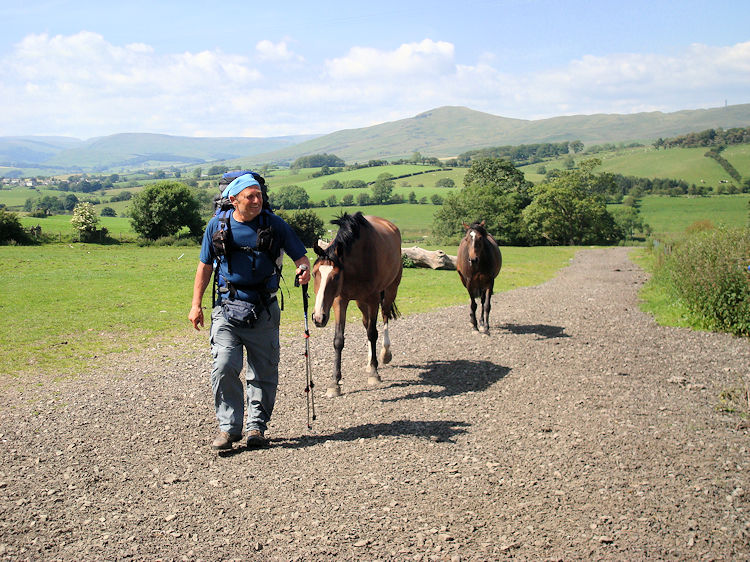 Walking with new friends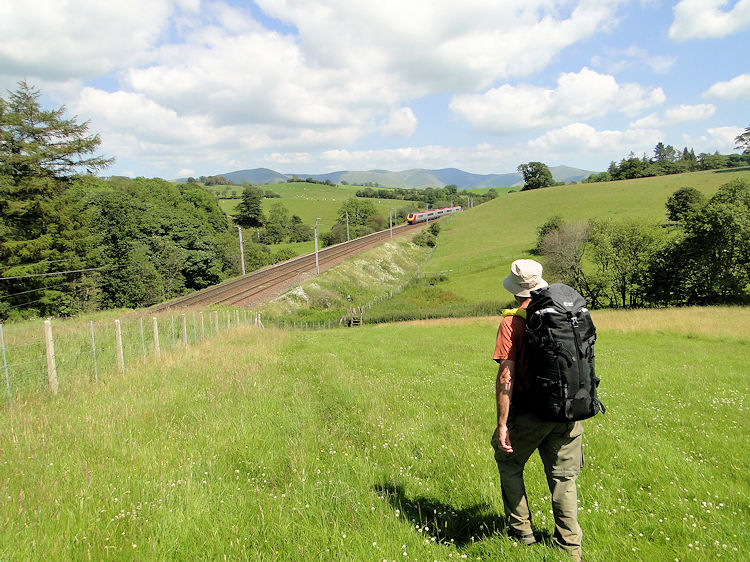 Trainspotting on the Dales Way
Distractions along the Dales Way kept coming. The views were particularly lovely with the enticing allure of the Howgill Fells coming into view. Seeing them for the first time on my Great British Walk was a great moment. I knew I was nearing home ground after over six weeks on the road. Apart from the view to the Howgill Fells I was joined by a couple of horses for the walk across their field. As we had entered the field the horse had walked across to us. As we walked on the path across the field the horses walked with us. It was a little sad leaving them behind. Soon after we reached the the West Coast Main Railway Line. We crossed the line and then looked back as Virgin Express train hurtled on by. A few fields later we crossed the M6 at Lambrigg Head. One field later we came to a road. And to a very special meeting.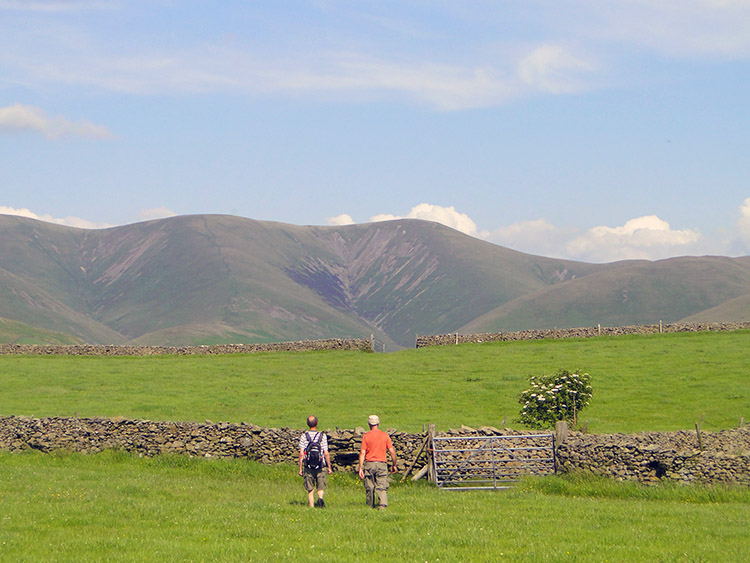 Dave and Steve view the Howgill Fells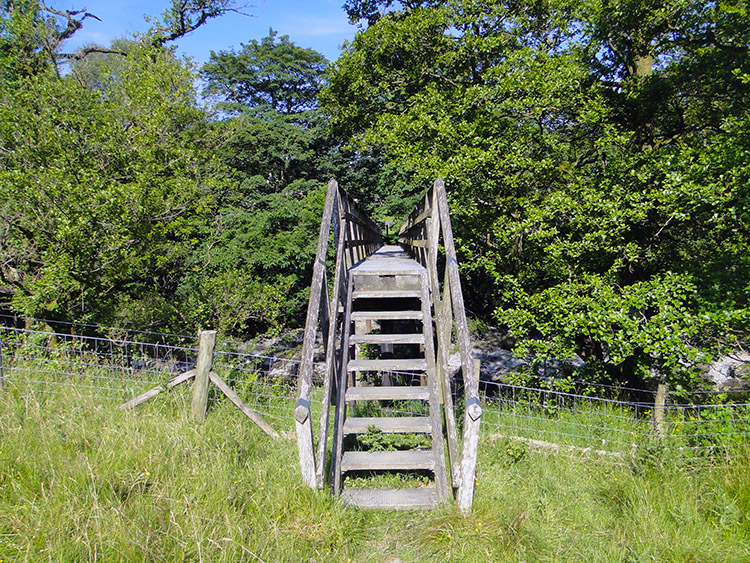 River Lune Footbridge
After walking through Glasgow I had said goodbye to my wife Lil who had supported me for 10 days of the walk in Scotland. It was 10 days in which I really needed her as I walked without a heavy backpack to catch up ground after two days stuck in a strange bed with injury. Now she was parked up beside the road to greet us. Sat next to her was Steve's wife Jan. And sat in the backseat was my brother Dave who was going to walk with Steve and me for the next five days. The Coast to Coast 1994 team was reunited. The team which had forged my love for long distance walking. The girls took our backpacks and drove on to Sedbergh where we were all staying for the night. Dave walked with us.

It was fun from the start of the reunion. Steve and Dave chatted away to each other while I walked on a few yards behind taking in the moment and capturing the views. Continuing to close in on the Howgill Fells which were directly ahead of us provided a magnificent backdrop to the picture with blue skies above and rich green fields below. Gorgeous moments. Even Dave wearing sandals and trodding straight into cow muck at Moors Farm did not cause consternation. He laughed it off. We all did, having so much fun. After Moors Farm we came to a footbridge which led us across to the east side of the River Lune.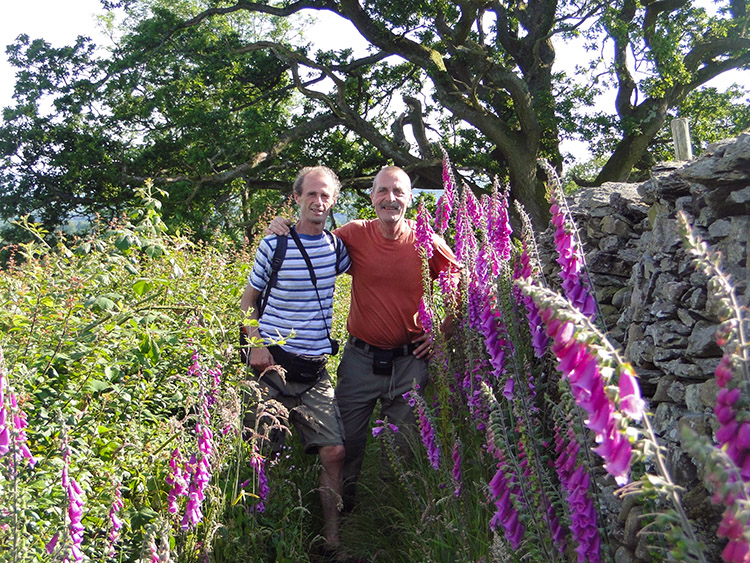 Enjoying the walk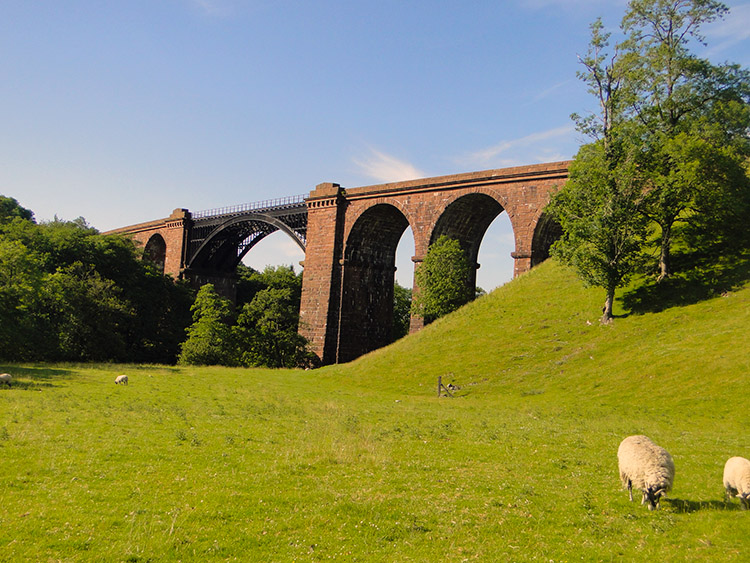 Lune Viaduct
After crossing the river we walked on the Dales Way southwards and parallel to the river for a mile to Lune Viaduct. As it had been before earlier in the day the walking was very pleasant and our walk continued to be a fun day out. Especially for Steve and I without the weight of the backpacks we normally would have to bear. We walked the mile while barely noticing and soon the towering structure was in front of us. Lune Viaduct once supported the railway line from Clapham on the Settle to Carlisle Line to Lowgill on the West Coast Main Line. Now with the line abandoned the viaduct is just a folly. But what a beautiful folly.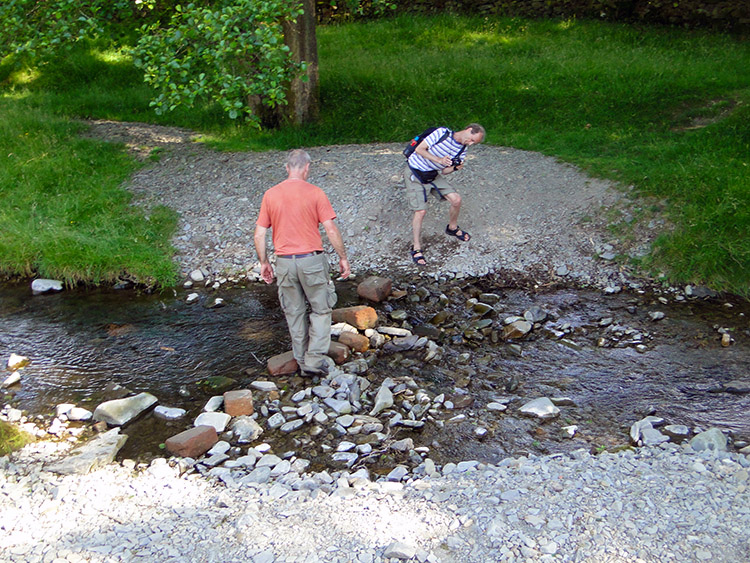 Beck crossing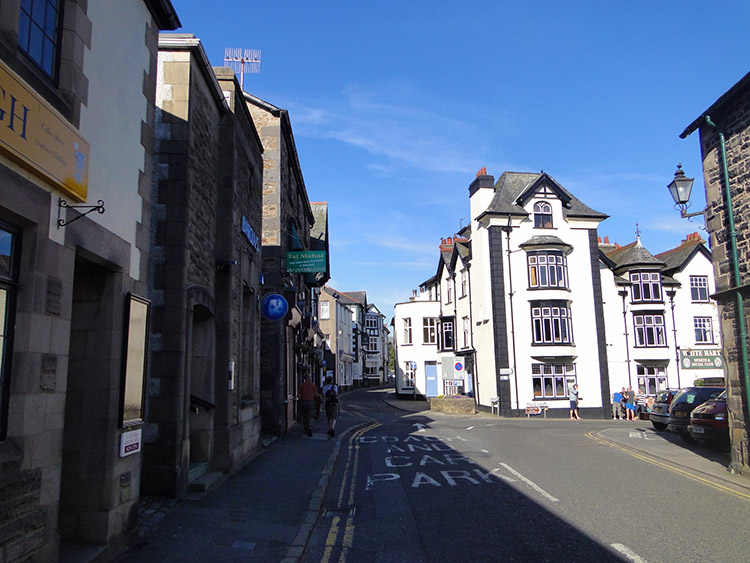 Sedbergh
After leaving Lune Viaduct behind, crossing one stream and walking across four fields we reached Lincoln's Inn Bridge. Then walked the final two miles of the stage along roads. Conversation passed the time as we homed in on Sedbergh. Lil and Jan were waiting for us in town and we enjoyed afternoon tea after checking into our hotel. After spending the last two nights in tents it was time for a bit of luxury. In the evening we played the quiz in the pub we were staying in. We didn't win and we didn't care. After todays walk we were winners anyway.
Continue the walk
Great British Walk