County Tops of England: Cornwall
Brown Willy: 420 metres (Grid Ref: SX159800)
Google Maps
Open Source Maps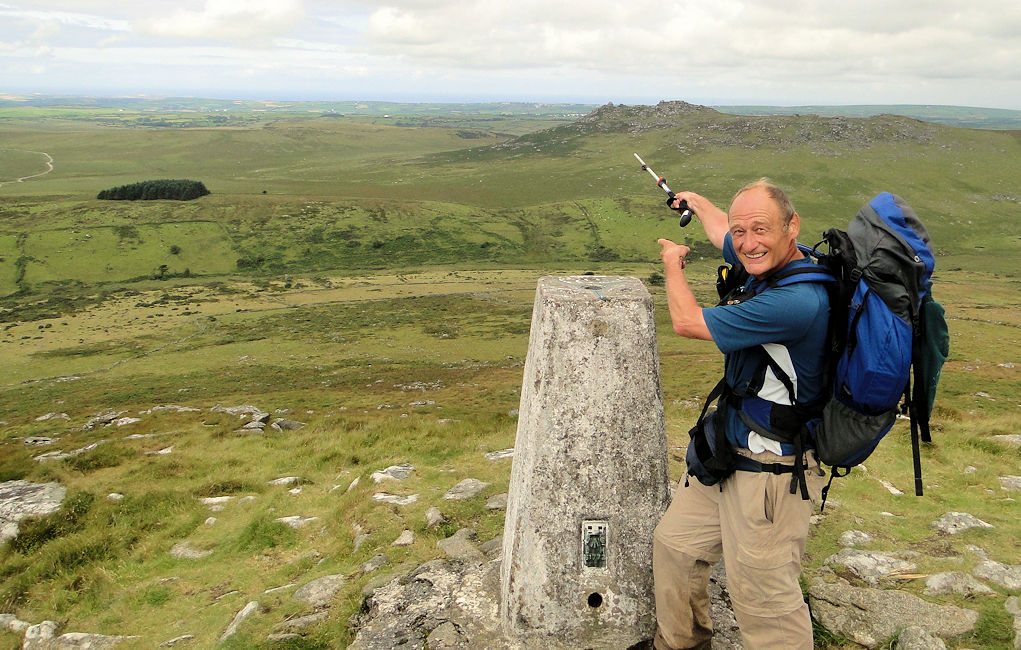 Pointing the way from Brown Willy to Rough Tor
---
The Walk: A straightforward walk in a south-east direction across Bodmin Moor to Brown Willy via the rocky outcrop of Rough Tor. The two tops are obvious to spot and reach in clear conditions but in poor visibility the moor can become disorienting so if you cannot see them from your starting point then map and compass will be needed or else a reliable GPS unit with the route plotted in. Do not attempt the walk without such precautions for although the walk is short and reasonably easy there are no paths, routes or waymarks which are easy to spot or follow.

The Walk I Would Do: I would come from the east side of Bodmin Moor at Five Lanes and make a proper walk of Bodmin Moor. Only then can you realise the wilderness merits of Bodmin Moor as while it is a relatively small moor it can look much bigger and awe inspiring when walking across it. And my preferred route also visits the source of the River Fowey.
---
Information: Brown Willy (from Cornish Bronn Wennili, meaning "hill of swallows") is a hill in Cornwall, England, United Kingdom. The summit, at 1,378 feet (420 m) above sea level, is the highest point of Bodmin Moor and of Cornwall as a whole. It is situated about 2.5 miles (4.0 km) north-west of Bolventor and 4 miles (6.4 km) south-east of Camelford. The hill has a variable appearance that depends on the vantage point from which it is seen. It bears the conical appearance of a sugarloaf from the north but widens into a long multi-peaked crest from closer range. (Source: Wikipedia)
---
County Tops of England
Homepage

Copyright © 2003-2022 Walking Englishman. All rights reserved.