County Tops of England: Devon
High Willays: 621 metres (Grid Ref: SX580892)
Google Maps
Open Source Maps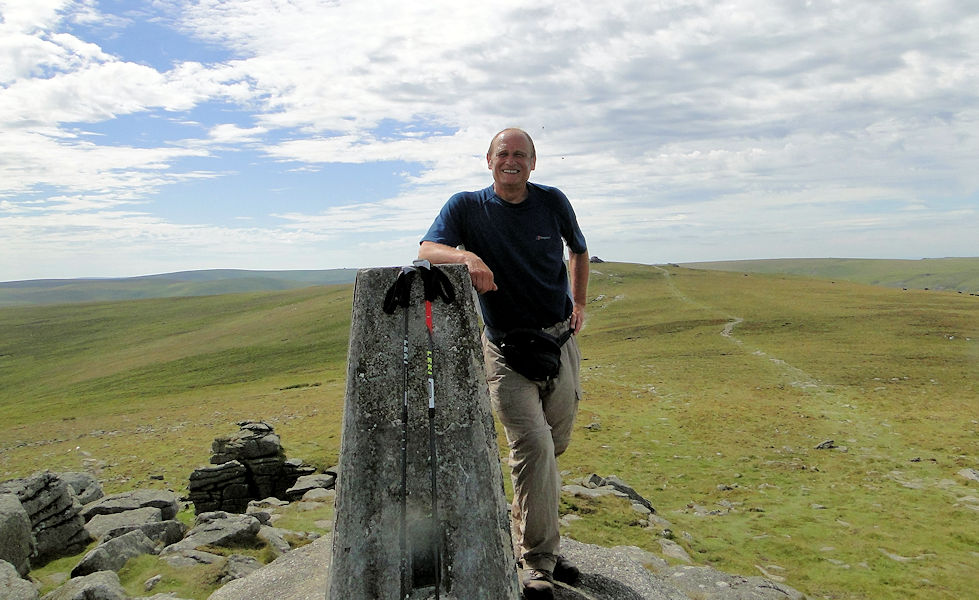 High Willays, highest point in Devon
---
The Walk: The walk to the highest point in Devon is a lovely walk, perfect for a half day excursion into the beauty of Dartmoor. From the car park at Meldon Reservoir follow the path from the road end across the dam and continue on the track around the perimeter of the reservoir. Keep on the perimeter path to the far south-west end of the reservoir and after the artificial lake is passed keep going on the original track on a course south which follows West Okement River upstream. Eventually the track peters out into a path which is continued alongside the young river for a little while further before beginning the climb from the riverside to Black Tor. From Black Tor continue on a course south-east turning to due east to reach High Willays. That's it, job done in getting to the top of Devon. From High Willays follow the track due north connecting it to Yes Tor. Bag that good prize too before returning to the start by tracking north-west down the moor to meet the track leading back to Meldon Reservoir.

The Walk I Would Do: If I were restricted to a half day I would do the walk described above. However if I had more time to enjoy Dartmoor and climb to High Willays I would come from the east at Sticklepath and include Belstone Cleave, Rowtor, Yes Tor, High Willhays, Meldon Reservoir and Black Down. See that walk here. It is a long day out, but immensely worth it.
---
Information: High Willhays or, according to some authors, High Willes is the highest point on Dartmoor, Devon, at 621 metres (2,039 ft) above sea level, and the highest point in the United Kingdom south of the Brecon Beacons. The geology of High Willhays, like most of Dartmoor, consists of granite intruded about 280 million years ago. (Source: Wikipedia)
---
County Tops of England
Homepage

Copyright © 2003-2022 Walking Englishman. All rights reserved.