County Tops of England: Herefordshire
Black Mountains: 703 metres (Grid Ref: SO255350)
Google Maps
Open Source Maps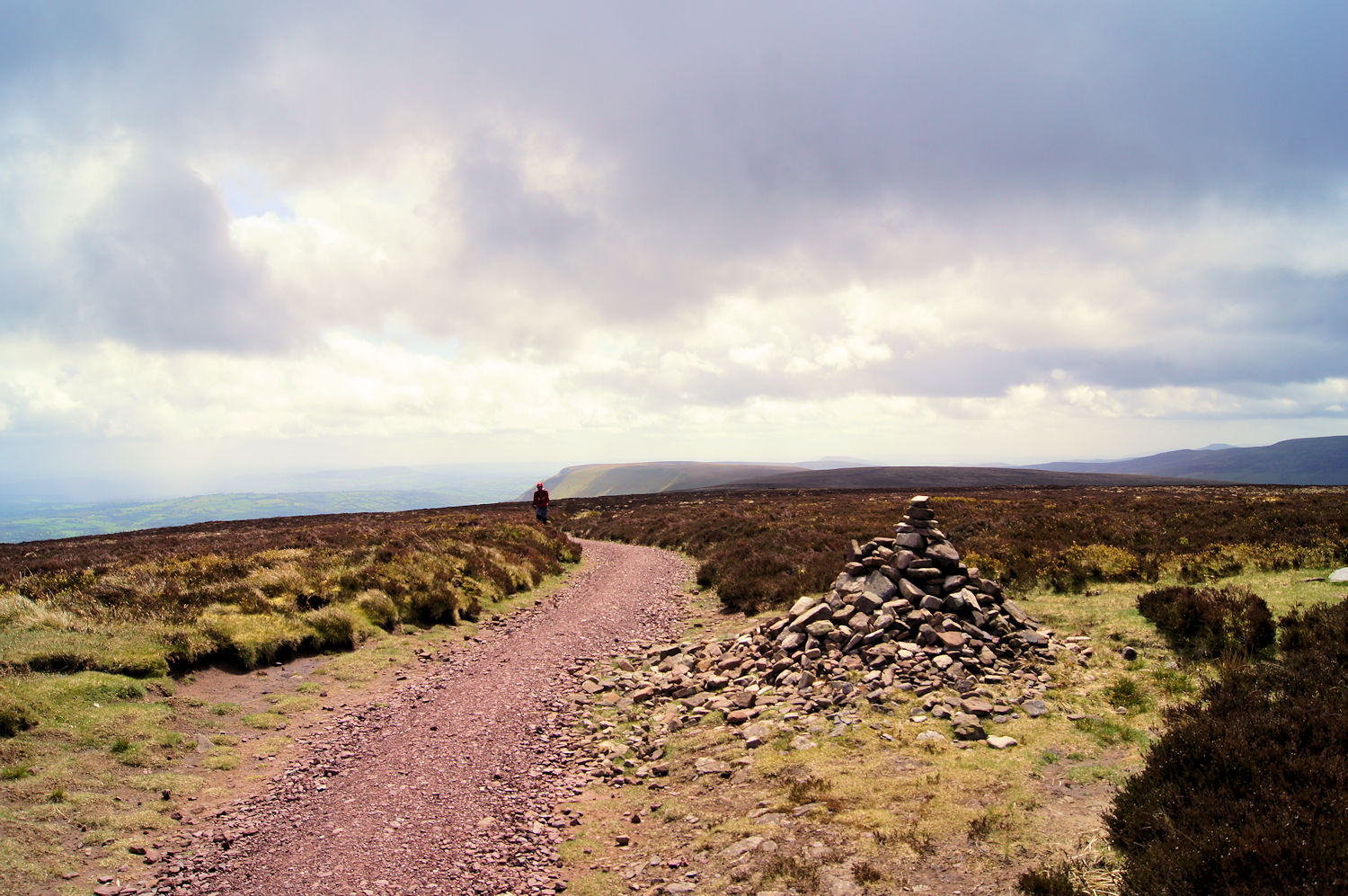 A modest cairn marking Herefordshire's county top
---
The Walk: Walk from the car parking area at Gospel Pass and climb the path leading north-north-east up Ffynnon Parc to the trig pillar on Hay Bluff. Once the trig pillar is reached the serious climbing is done and though there is another 26 metres of climbing on the walk south-east along the Offa's Dyke Path it is hardly noticeable. The walk of just shy of two kilometres from the trig pillar to the humble cairn which marks the summit of Herefordshire is on one of the long ridges which typifies the Black Mountains. Place a stone on top of the cairn if that is your thing and walk back the way you came. That is another county top claimed.

The Walk I Would Do: This one if claiming the county top was the sole aim. However when I walked this long finger ridge of the Black Mountains on my Offa's Dyke walk I did see some of the better views to the north from the south end of the ridge. So why not make a day of it and walk the full length of the ridge. You would probably have to make it a linear though and walk with someone on a two car plan to do so.
---
Information: The Black Mountains (Welsh: Y Mynyddoedd Duon) are a group of hills spread across parts of Powys and Monmouthshire in southeast Wales, and extending across the England–Wales border into Herefordshire. They are the easternmost of the four ranges of hills that comprise the Brecon Beacons National Park, and are frequently confused with the westernmost, which is known as the Black Mountain. (Source: Wikipedia)
---
County Tops of England
Homepage

Copyright © 2003-2022 Walking Englishman. All rights reserved.