County Tops of England: Nottinghamshire
Newtonwood Lane: 204 metres (Grid Ref: SK456606)
Google Maps
Open Source Maps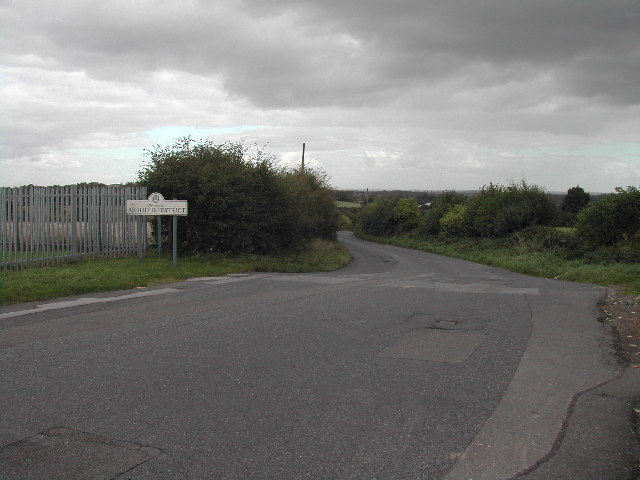 County top of Nottinghamshire (image, courtesy of
Tom Courtney
)
---
The Walk: Never has a county top caused so much controversy. See information below. To walk to what is now asserted to be the county top set off from near the reservoir access road, walk along the road, across the field by the permissive path if you like to what you feel is the highest point in it and then walk back.

The Walk I Would Do: I would do this walk as quickly as possible and then go and find a decent walk in the area. If I had plenty of time it would be Ken Brockway's excellent Nottinghamshire walk which visits the other two disputed county tops of Nottinghamshire.
---
Information: Silverhill was designed to be the highest point in the county, albeit an artificial one, and this was achieved by adding an extra five metres of height during the landscaping work that ended in 2005. The peak was listed with an elevation of 205 metres (673 ft), although the County Surveyors measured it at 204.4 metres (671 ft). This claim was later disputed, with the suggestion that Strawberry Bank near Huthwaite was the highest natural point, with others highlighting Newtonwood Lane, on the western edge of the county, as another possible contender. In order to ascertain the correct location, a combination of optical levelling and GPS survey of the three points was carried out in 2010. The height for Strawberry Bank was measured at 202 metres (663 ft), Silverhill as 204.3 metres (670 ft), and the results showed that Newtonwood Lane was the highest point at 205 metres (673 ft). Strawberry Bank does have its own plaque and viewpoint declaring it as highest natural point in the county. The site at Newtonwood Lane, although unmarked at a location on the edge of a service reservoir, is also considered to be natural and is now the county top. (Source: Wikipedia)
---
County Tops of England
Homepage

Copyright © 2003-2022 Walking Englishman. All rights reserved.