County Tops of Wales: Carmarthenshire
Fan Foel: 781 metres (Grid Ref: SN821223)
Google Maps
Open Source Maps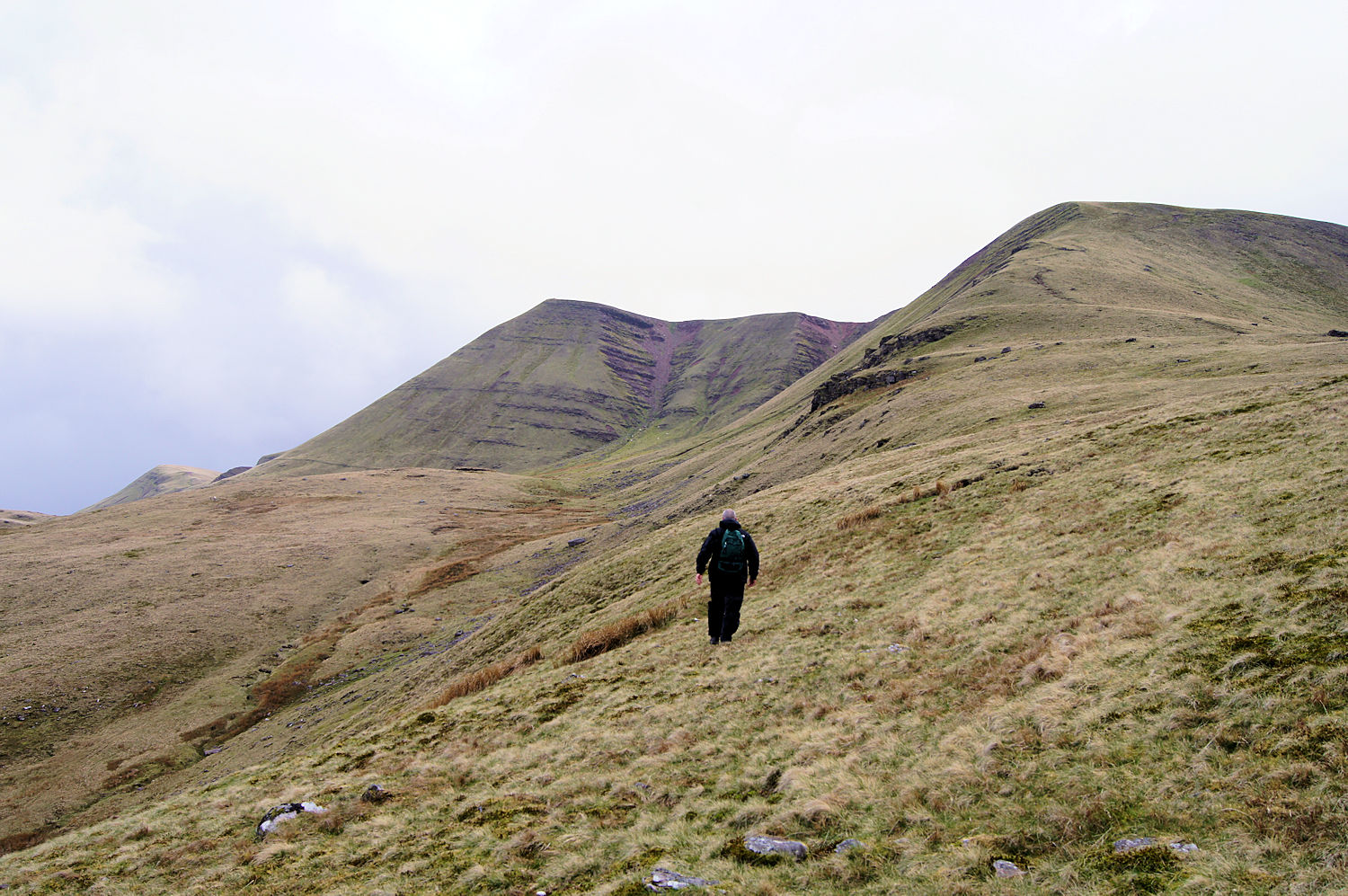 Approaching Fan Foel from the north
---
The Walk: From the start at Blaenau follow the Llyn y Fan Fach reservoir access road south to just past the water company filter beds before leaving the access road and continuing on a path running parallel to Afon Sychlwch to Pant y Bwlch and further to Bwlch Blaen-Twrch which joins the Beacons Way footpath to the summit of Fan Foel. After reaching the summit backtrack to Bwlch Blaen-Twrch and stay on the Beacons Way footpath on a ridge which skirts around the south and west sides of Llyn y Fan Fach reservoir. Some impressive hills such as Picws Du and Babbau Sir Gaer are crossed though there are no significant climbs. After completing the round of the reservoir track south on a steady descent along the Beacons Way back to the start.

The Walk I Would Do: This one, without a doubt.
---
Information: Fan Foel, which, at 2,562 feet above sea level, is the highest point in the county of Carmarthenshire. It occurs on a promontory which juts out from the escarpment to form the northernmost part of the cliffs in the range, and is a prominent landmark in the entire range. There are extensive views over the moorland below in the panoramic vista revealed at the apex of the escarpment, and more extensive than the views from the main peak owing to the exposure to both east and west. There is a clear footpath which drops down from the peak to the moorland below. There are two associated peaks to the west along the ridge, Waun Lefrith and Picws Du. (Source: Wikipedia)
---
County Tops of Wales
Homepage

Copyright © 2003-2023 Walking Englishman. All rights reserved.