County Tops of Wales: Pembrokeshire
Foel Cwmcerwyn: 536 metres (Grid Ref: SN094311)
Google Maps
Open Source Maps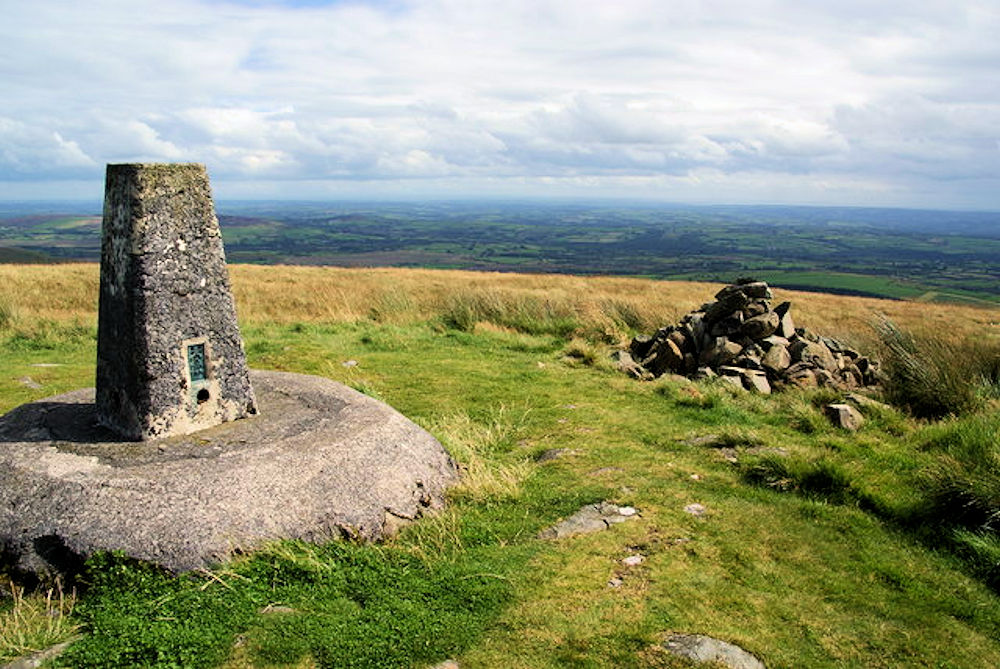 Looking south east to Carmarthen Bay from Foel Cwmcerwyn (image courtesy of Bill Boaden)
---
The Walk: From the roadside lay-by head east by a boundary with plantation of Pantmaemog Forest to the other side of the boundary on your right. At Pen Cisty which marks the north east edge of the forest turn right and walk due south to the highest point in Pembrokeshire. When the deed is done return by the path you came.

The Walk I Would Do: This one. Though there are alternative and longer routes to the summit of Foel Cwmcerwyn like one from Rosebush to the south west they are not as attractive.
---
Information: Foel Cwmcerwyn is the highest point of the Preseli Hills and of Pembrokeshire. It lies within the borders of the Pembrokeshire Coast National Park although it is 10 km from the sea. A path leads to the summit from the village of Rosebush in the south-west. A trig point and a number of cairns are dotted across the summit area, and there is a disused quarry on the hill's western slopes. (Source: Wikipedia)
---
County Tops of Wales
Homepage

Copyright © 2003-2023 Walking Englishman. All rights reserved.