Originally the canals were built to provide an essential network for carrying freight. Quickly made redundant by the coming of the railways they are now used by pleasure craft and narrow boats. Locks are an essential feature of canals, constructed to overcome the differences between water levels. Single locks are used when the change in level is slight, but a flight of locks is needed at Foxton where the gradient is steep. This walk includes the Foxton flight of ten narrow locks and the remains of the Foxton Inclined Plain which was built to take boats up and down the steep hillside.

The flight forms one of the most remarkable features of Britain's canals. It was built between 1806 and 1814 as part of the Grand Union Canal link across the Northamptonshire uplands to the Grand Junction Canal at Long Buckby. The flight was seen as a considerable engineering feat in raising or lowering vessels 75 feet (23 metres). However, passage through the locks was so slow - it took vessels over 70 minutes - that the locks became a bottleneck. As a result the inclined plane was designed to bypass the locks and save time.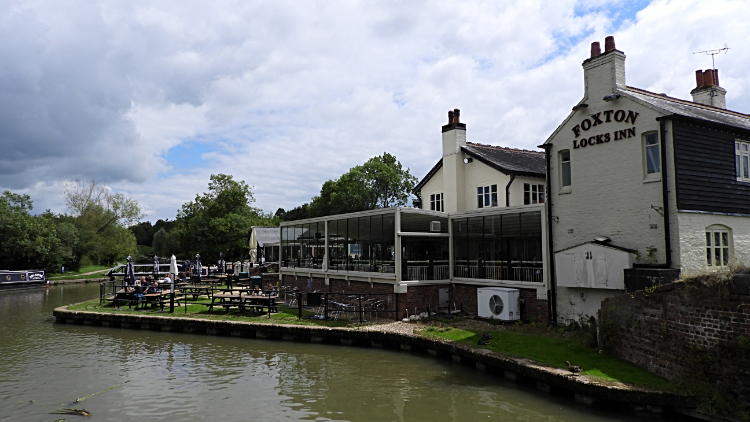 Foxton Locks is a popular haunt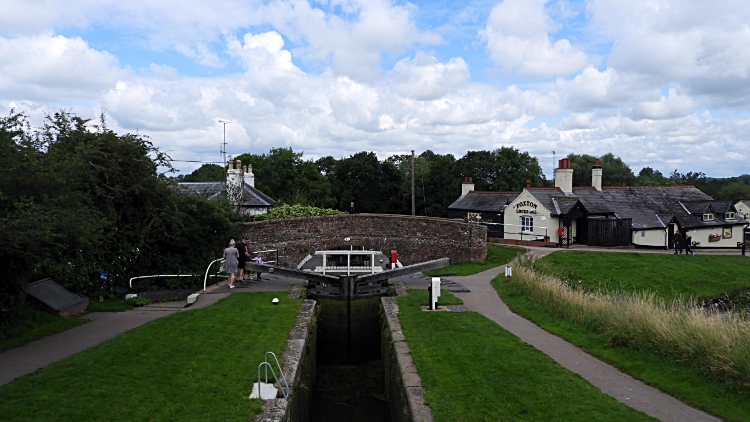 The lower Foxton Lock
At the turn of the century rails were laid in the side of the hill to take two baths or wheeled boxes of water, each large enough to carry two narrow boats. They were counter-balanced so that the ascending bath was lifted by the weight of the descending partner. The system took only 12 minutes but it was expensive to run and by about 1910, as canal traffic declined, the incline went out of use and was later dismantled. However, in the early 2000's a
restoration trust
was formed with national funding to restore the plane. A large museum and reconstructed engine house are on site which provide the latest on the restoration work.
This lovely walk continues along the towpath towards Debdale Wharf and then returns part way before crossing countryside to the
lovely village of Foxton
before continuing by quite road back to the start of the walk. As for the village scene, Foxton was once a place favoured by John of Gaunt. The brother of the Black Prince, John was once Lord of the Manor. The manor house is found near St Andrew's Church.
---
Acknowledgments: Text derived from the Out and Out Series; Discovering the Countryside on Foot.