English Bicknor, Hillersland and Coldwell Wood
Google Maps
Open Source Maps
| Statistics | |
| --- | --- |
| Start: English Bicknor | Distance: 5.5 miles (9.0 km) |
| Climbing: 200 metres | Grid Ref: SO 58213 15778 |
| Time: 3 hours | Rating: Moderate |
| GPX Route File | Google Earth File |
Ordnance Survey Explorer Map (1:25,000)
---
The Walk: The walk begins in English Bicknor, one of the most remote villages in the Forest of Dean. Leaving the village you get a good look at the high plateau lands of the Forest of Dean, and the farm buildings across the valley. Moving up the valley, you go through the secluded woods of Brooks Head Grove, and then over farmland to rise to the highest point of the walk, from where there are good views north across to the Herefordshire plain, and west to the Black Mountains.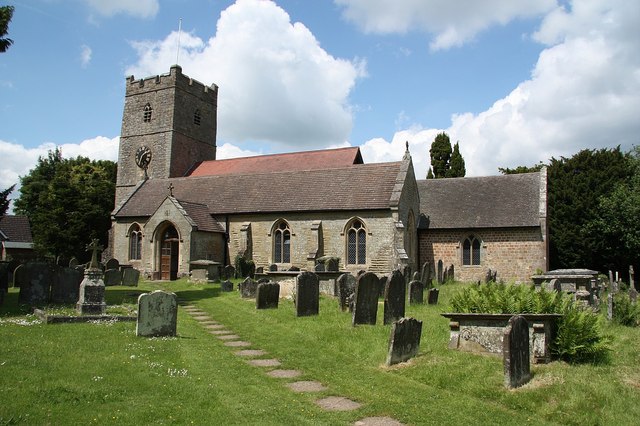 The church in English Bicknor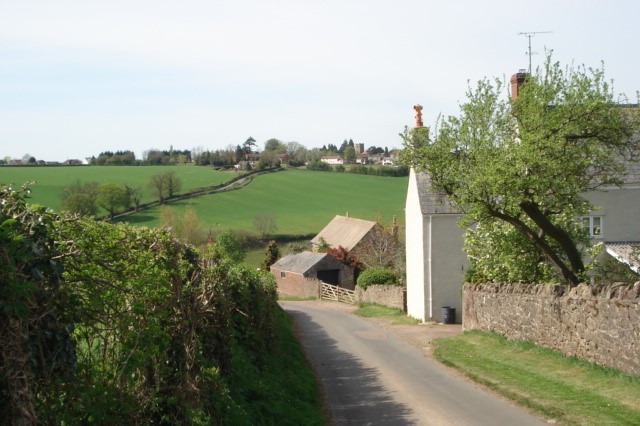 View to English Bicknor from the south
The path next descends into the south through another gorge, cutting through the high lands of the plateau. It is believed that the great looping meanders of the River Wye found here were formed when the land was much flatter; then, as the rocks forming the plateau were pushed slowly upwards, the river cut down into them to maintain its route.

From the Gated Rock, the path takes you along the cliffs passing another viewpoint, where you see as far north as Goodrich church. Descending into the woods, you reach a spring emerging from an old stone stoup (a small basin for holy water): this is perhaps the 'cold well' which gives its name to the rocks and woodland of this section.

Nearing the end of the walk, you look down through the woods from another viewpoint. Abundant yew trees seem almost to hang suspended above the river. The many limestone pinnacles contain the nesting sites of peregrine falcons; which are protected by law. Information on the birds is usually available at Gated Rock. Finally, as you emerge from the woods it is a short walk back to the start in English Bicknor.
---
Acknowledgment: Text derived from the Out and Out Series; Discovering the Countryside on Foot. Pictures courtesy of Wikipedia.
---
Feedback and Suggestions: To suggest a link for inclusion on a this page please complete the Walking Englishman Feedback Form. Thank you.