Swaffham Prior, Reach and Burwell Castle
Google Maps
Open Source Maps
| Statistics | |
| --- | --- |
| Start: Swaffham Prior | Distance: 4.9 miles (7.8 km) |
| Climbing: 18 metres | Grid Ref: TL 57206 64833 |
| Time: 2 hours | Rating: Easy |
| GPX Route File | Google Earth File |
Ordnance Survey Explorer Map (1:25,000)
---
The Walk: The flat Cambridgeshire Fens are rich in history and fascinating villages. This walk takes you back in time to the site of a medieval port and fair, an ancient earthwork, fine old churches and cottages, and more besides. Leaving the village of Swaffham Prior you follow a fenland drove, lined with hedges, to Reach Lode, a man-made waterway created for both navigation and drainage, originally cut during the Roman occupation. The Lode leads to Reach Hythe, once an inland port that, before the construction of the sluice on the Great Ouse, handled barges and sea-going vessels. Regular trade ended with the opening of the nearby railway in 1884. A few boats still moor at the Hythe during Reach Fair.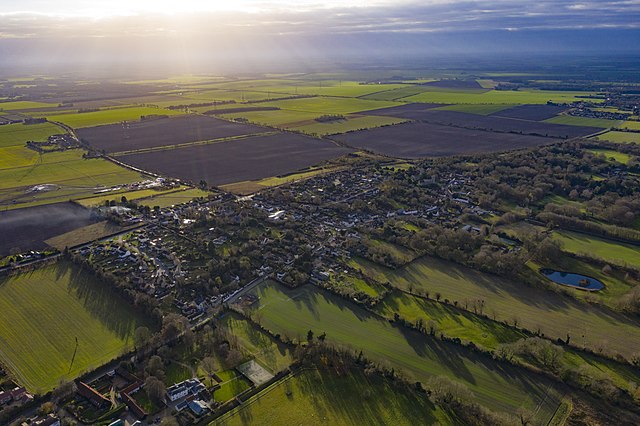 Swaffham Prior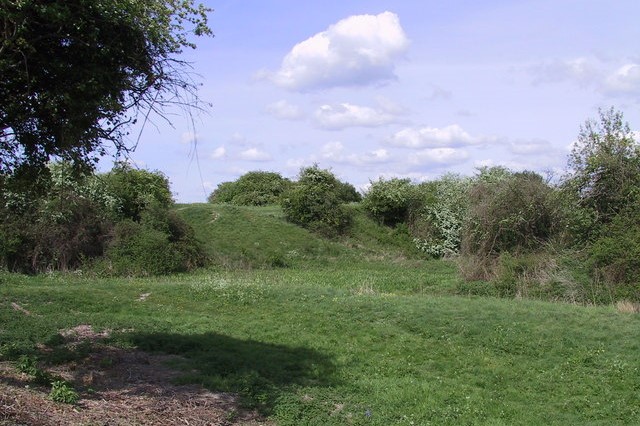 Site of Burwell Castle
The village of Reach encloses a large green, Fair Green, with attractive cottages when the annual fair, dating back to the 12th century, takes place on May 1st each year. Once the Devil's Dyke extended all the way to the Lode, but over the years it was flattened bit by bit to enlarge the space. Behind the Victorian chapel is all that remains of its 15th century predecessor - the ruins of the east wall.

The Devil's Dyke was probably constructed about 600 AD as part of a system defending East Anglia from invasion by the Kingdom of Mercia. It consists of a steep bank 12 - 18 feet high with a ditch of approximately 17 metres extending in a straight line for about 7.5 miles. The path along the crest is lined with a variety of shrubs and bushes. Some of the length is a nature reserve.

Leaving the dyke you cross the derelict track of the Cambridge - Mildenhall Railway and then follow Burwell Road to the site of what was Burwell Castle. Built in 1143 by King Stephen, it served as a defence against the rebellion army of Earl Geoffrey de Mandeville. Geoffrey besieged the castle but was killed and the rebellion collapsed. Later the castle was abandoned and now only the earthworks remain.

Afterwards, on the return leg to Swaffham Prior, you emerge at the site of a Roman Villa, although nothing now remains to be seen. In Swaffham Prior, take time to explore the village which is dominated by its twin churches that have served the parish since at least the 12th century – the Church of St Mary, and the Church of St Cyriac and St Julitta (dedicated to Saint Quiricus and Saint Julietta). In 1667 an act of parliament combined the churches under a single parish.
---
Acknowledgments: Text derived from the Out and Out Series; Discovering the Countryside on Foot. Pictures courtesy of Wikipedia.
Feedback and Suggestions: To suggest a link for inclusion on a this page please complete the Walking Englishman Feedback Form. Thank you.
---
---