Cookham, Maidenhead Court and Widbrook Common
Google Maps
Open Source Maps
| Statistics | |
| --- | --- |
| Start: Cookham | Distance: 5.2 miles (8.3 km) |
| Climbing: 10 metres | Grid Ref: SU 89331 85349 |
| Time: 3 hours | Rating: Easy |
| GPX Route File | Google Earth File |
Ordnance Survey Explorer Map (1:25,000)
---
The Walk: The Thameside village of Cookham has been made famous by its use as a setting for many of the paintings of Sir Stanley Spencer. The artist was born in a house in the high street in 1891 and there is now a permanent exhibition of his work in the Stanley Spencer Gallery in the former Methodist chapel he attended as a child. To Spencer, Cookham was the scene of 'heavenly visitations' and the river with its boat yards, the village and the parish church all form a backdrop to his religious paintings. The walk not only encompasses the lovely village with its half timbered houses, but includes one of the most beautiful stretches of the River Thames at Cliveden Reach. High above, on the opposite bank, is Cliveden itself, the great house built for the Duke of Sutherland.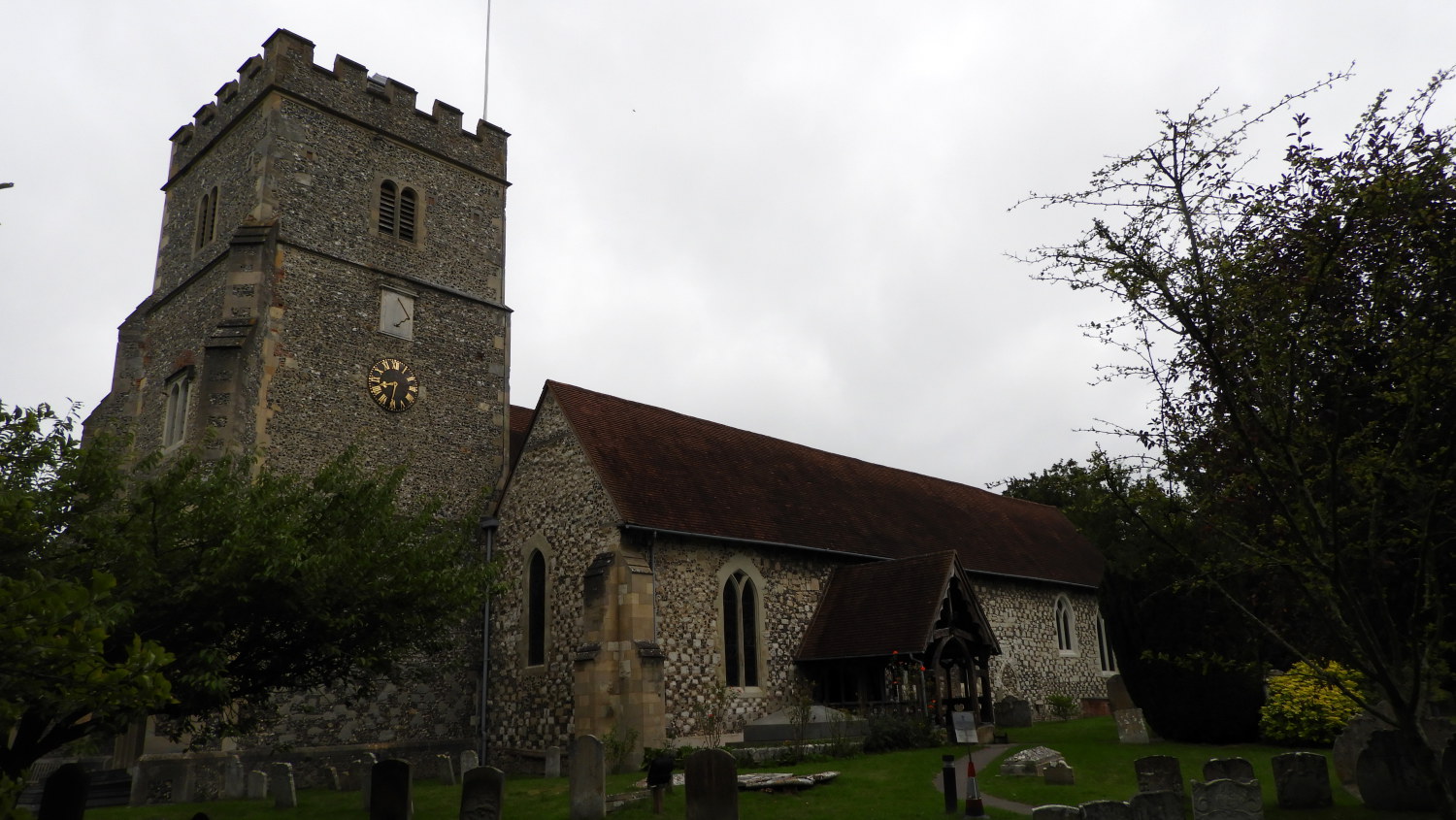 Cookham Church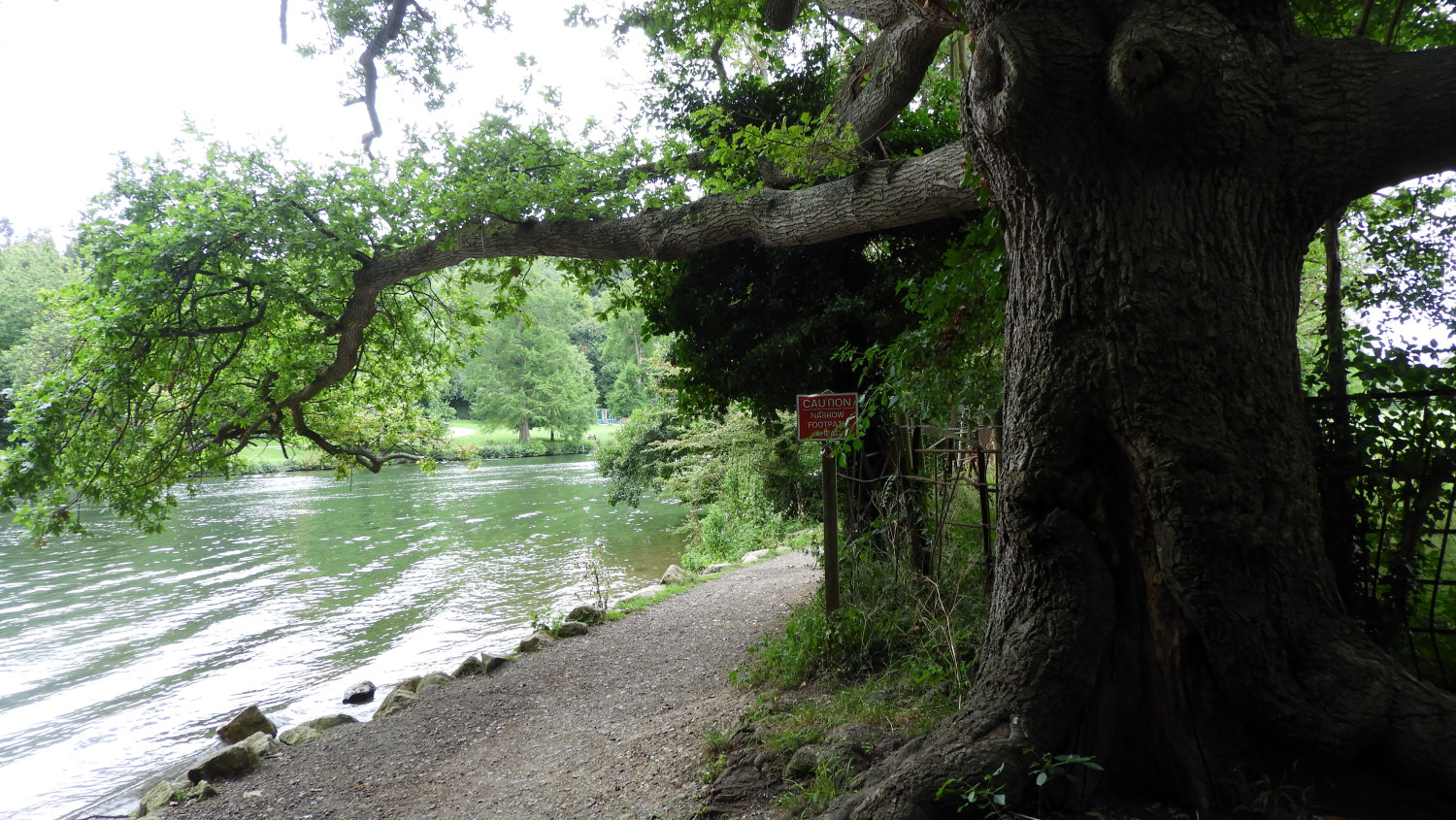 Magnificent Oak Tree near Cliveden House
The route starts at Cookham Moor, the ancient common land adjacent to the village. a short walk across fields brings you to the towpath of the River Thames. Walking towards the iron bridge of Cookham, where once a toll was charged, the octagonal toll house is visible on the opposite bank. Just short of the bridge, a path leads up through Cookham churchyard, the setting of the 'Resurrection', the most controversial of Spencer's paintings. On reaching the high street you encounter the 'Bel and Dragon'. The most interesting of many old buildings, it was established in the reign of Henry V and claims the distinction of being one of the oldest inns in England. Almost opposite is the Spencer Gallery.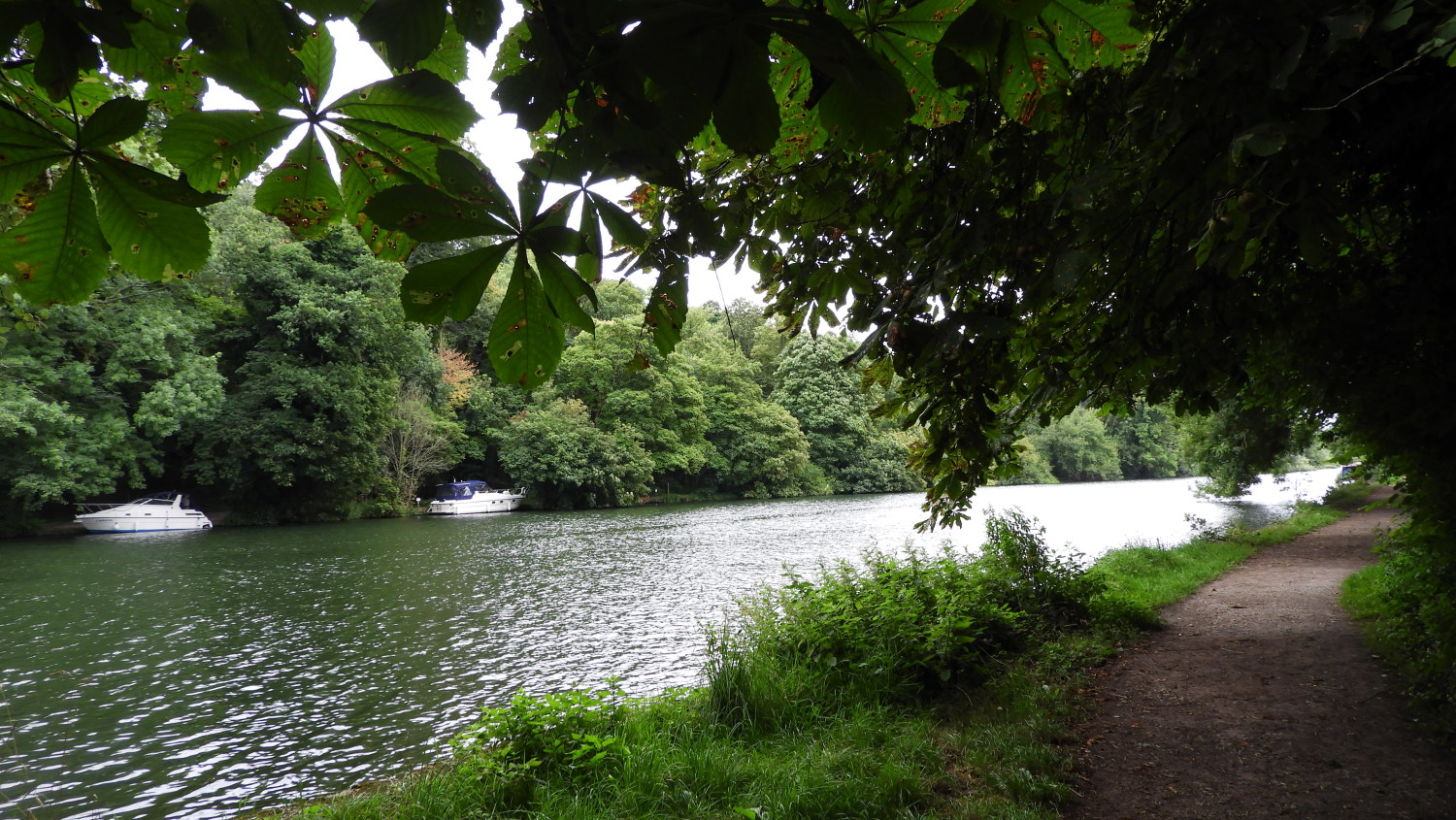 Following the Thames Path to Maidenhead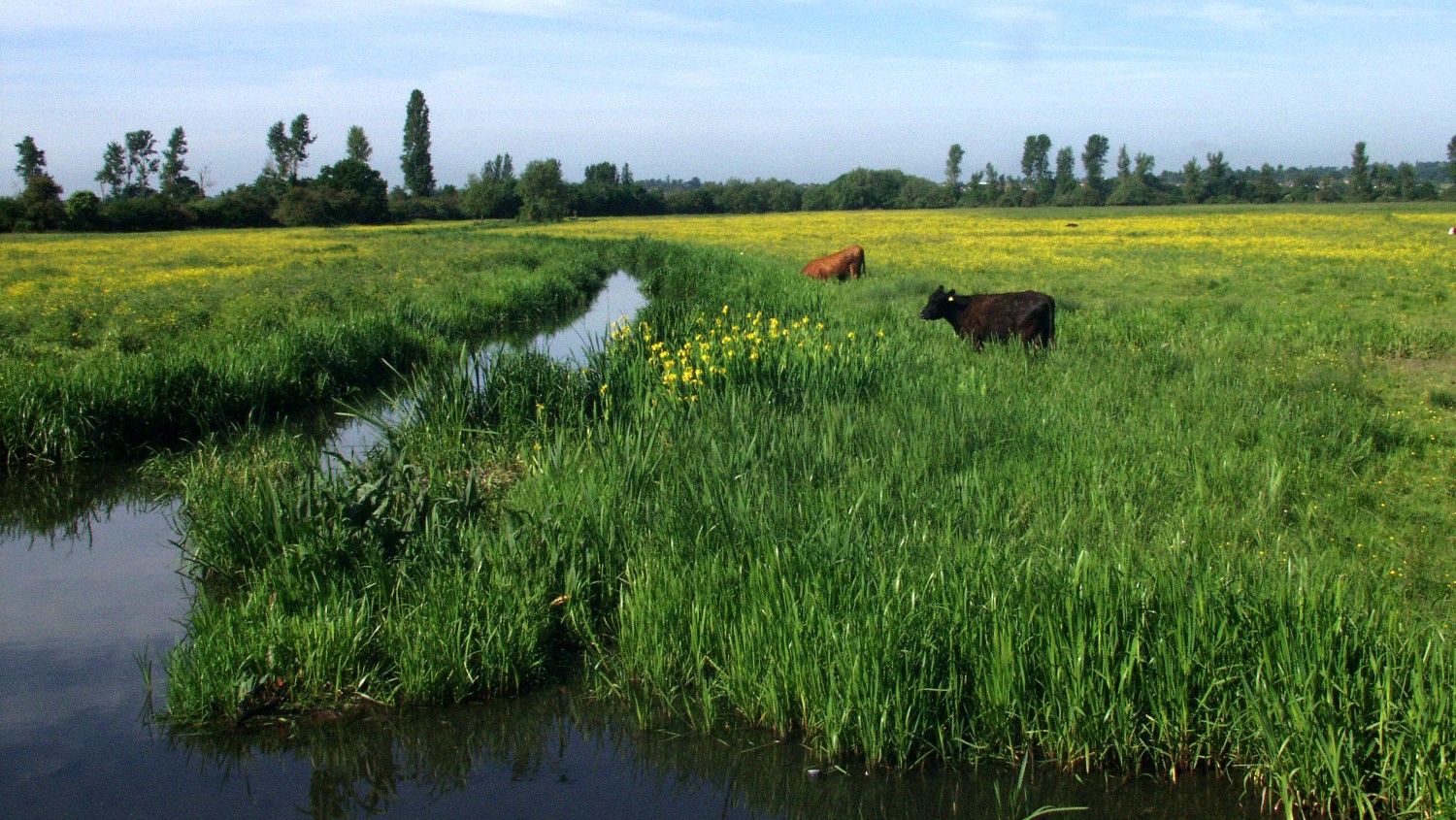 Widbrook Common
Mill Lane takes you out of the village, through fields and on to a woodland path. This path withholds its surprise to the last moment. Suddenly you arrive at the river bank. The setting is quite magnificent for across the river, the extensive and lovely grounds of Cliveden sweep down to the river's edge.

After following the towpath for the best part of a mile you reach some islands in midstream. Soon after you leave the river and a short while afterwards you arrive at the National Trust's Widbrook Common. From here a pleasant field path returns you to the point from where you started on Cookham Moor.
---
Acknowledgment: Text derived from the Out and Out Series; Discovering the Countryside on Foot. Pictures courtesy of Wikipedia.
---
Feedback and Suggestions: To suggest a link for inclusion on a this page please complete the Walking Englishman Feedback Form. Thank you.