Chartham to Canterbury
Pictures and Story by Steven Spall
Google Maps
Open Source Maps
| Statistics | |
| --- | --- |
| Start: Chartham | Distance: 5.0 miles (8.0 km) |
| Grid Ref: TR 10850 54936 | Time: 2-3 hours |
| Climbing: 20 metres | Rating: Easy |
| GPX Route File | Google Earth File |
Ordnance Survey Explorer Map (1:25,000)
Summary: The countryside around Canterbury is arguably some of the most pleasant in Kent and the Great Stour is certainly one of the most scenic chalk rivers in the county if not the UK as a whole. This easy pleasant walk follows the Stour from the small town of Chartham as it winds its way into the heart of Canterbury. Chartham is easily reached by bus or train allowing a shorter linear walk of 5 miles (8 km). You can choose to extend the walk by exploring canterbury further. Though this is an easy walk, this is one of the Kent walks the author most highly recommends.
---
The Walk: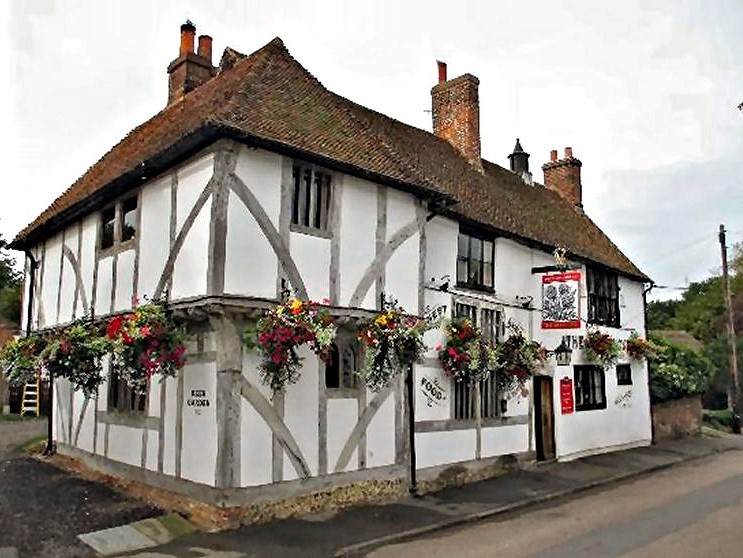 The Artichoke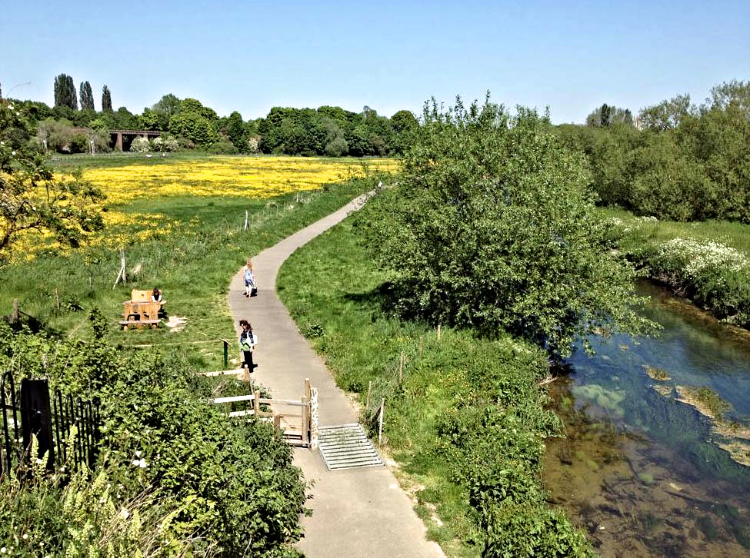 Great Stour near Chartham
Starting outside the Artichoke pub follow the road downhill to the bridge by the old paper mill, from here follow the river path along towards Canterbury. The first half of the walk is arguably the most scenic as the steep (for Kent) sides of the Stour Valley present a pleasant counter point to the crystal-clear water (be sure to keep an eye open for trout, kingfishers and the many finches and tits that frequent the area. After Crossing the Ashford Road, the river near the large fishing lakes provides a convenient spot to let your feet get wet while having lunch.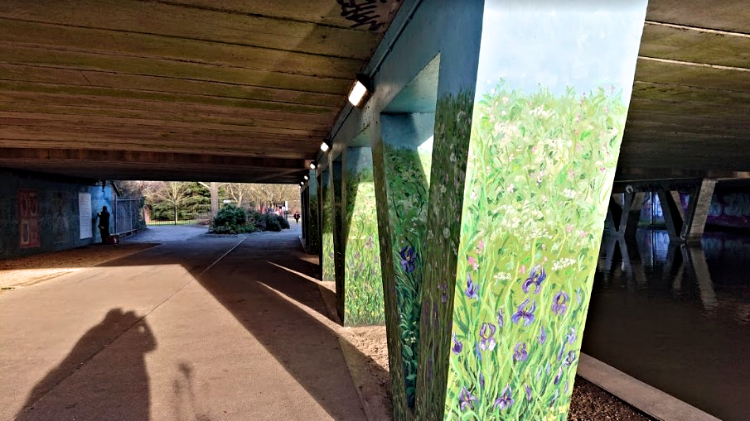 Underpass of A2 near Canterbury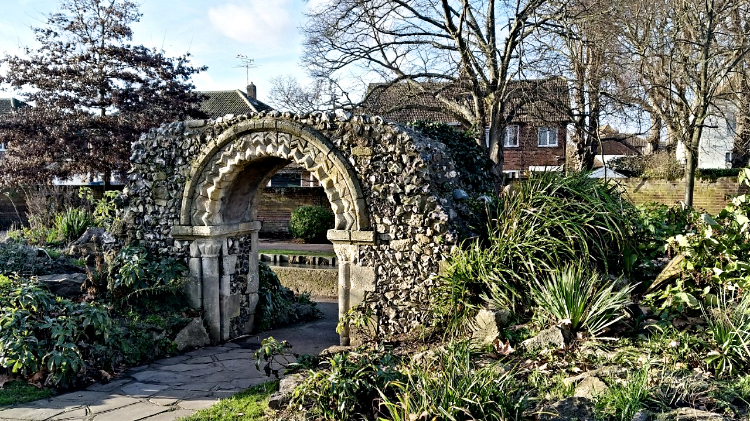 Medieval Archway, Westgate Gardens
Unfortunately, from here onwards the A2 provides some background road noise but is not too distracting and certainly does not do too much damage to the otherwise chocolate box landscape. Passing under the A2 brings you into an area with the choice of following the river or wandering along a chord path over the marshy ground which in turn leads to Westgate park. This scenic and pleasant park is home to a smart garden and deposits one on the Westgate.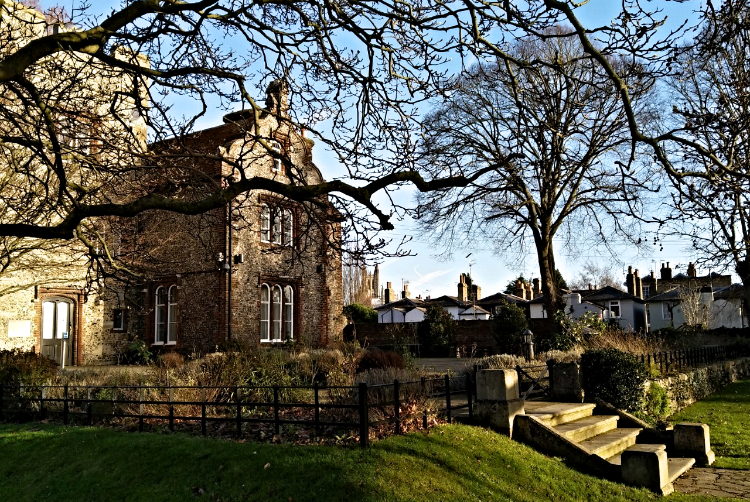 Tower House, Westgate Gardens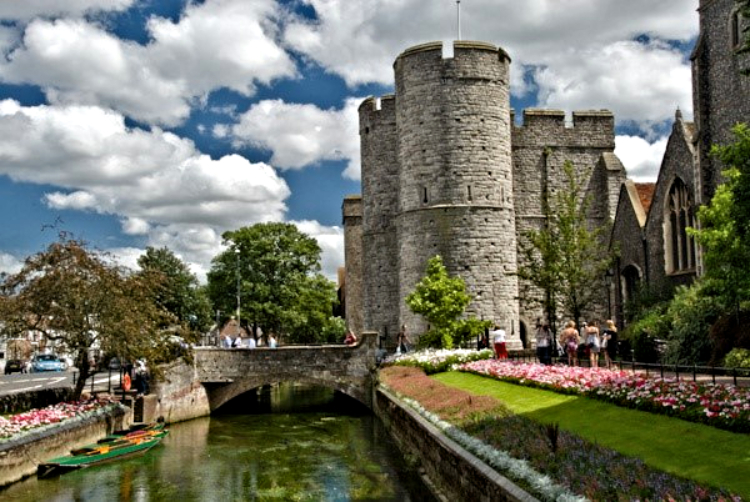 Westgate Towers and Great Stour
I will not go on to tell the reader how best to explore Canterbury but the shown route takes one around the city walls and past the castle. Depending on the time one takes in Canterbury, Chartham is easily reached by bus or train if that is desired.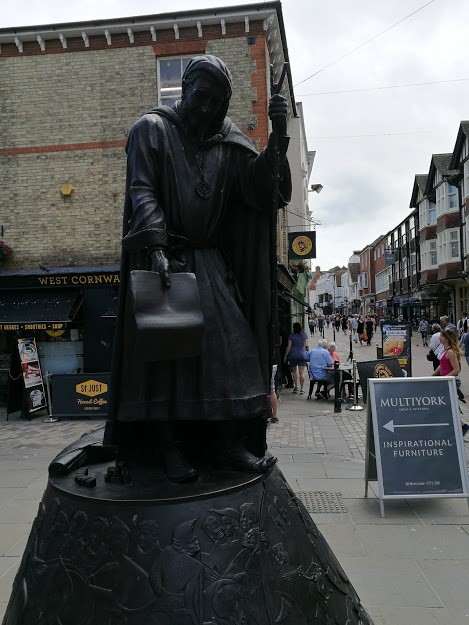 Statue of Geoffrey Chaucer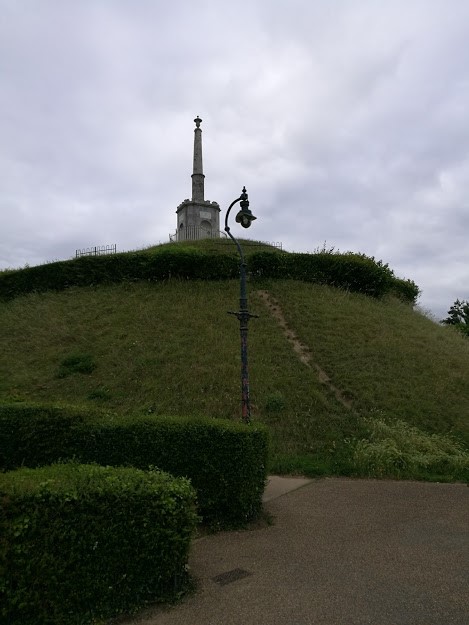 Canterbury City Wall Embankment
Pictures courtesy of Kate Cash. (unless otherwise indicated).
Copyright © 2003-2023 Walking Englishman. All rights reserved.