Emmetts, French Street, Chartwell and Toy's Hill
Story by Steven Spall
Google Maps
Open Source Maps
| Statistics | |
| --- | --- |
| Start: Emmetts | Distance: 5.3 miles (8.5 km) |
| Grid Ref: TQ 47857 52410 | Time: 2-3 hours |
| Climbing: 275 metres | Rating: Easy |
| GPX Route File | Google Earth File |
Ordnance Survey Explorer Map (1:25,000)
Summary: Toy's Hill was the place that inspired Octavia Hill to found the National Trust back over a hundred years ago. This walk takes in not only Toy's Hill but also the delightful Emmetts Garden, home to a stunning display of bluebells in the spring, and it also visits Chartwell, the later home of Winston Churchill and home to a huge collection of his paintings. The walk itself is surprisingly challenging with a steep grade at Puddledock Lane, but makes up for the difficulty with stunning views, in particular over Castle Grove where the bombed-out ruin of a manor house (long since cleared) leaves a wonderful clearing for a spot to eat.
---
The Walk: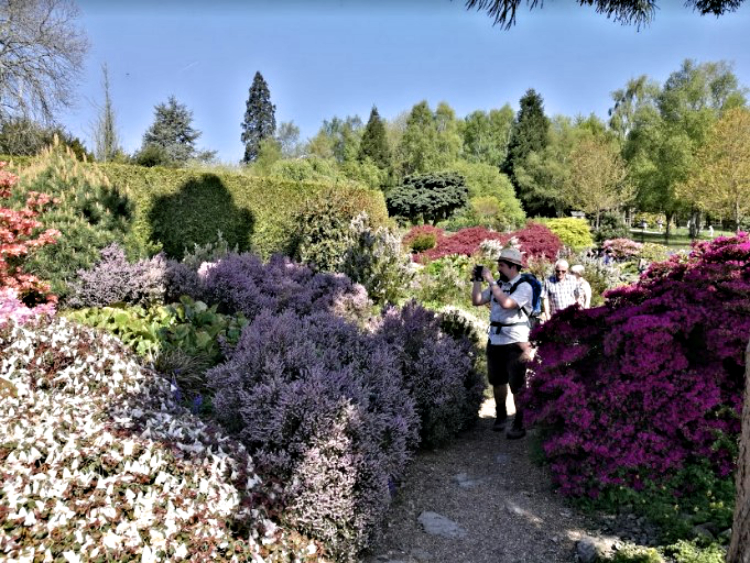 The author enjoying the flowers in Emmetts Garden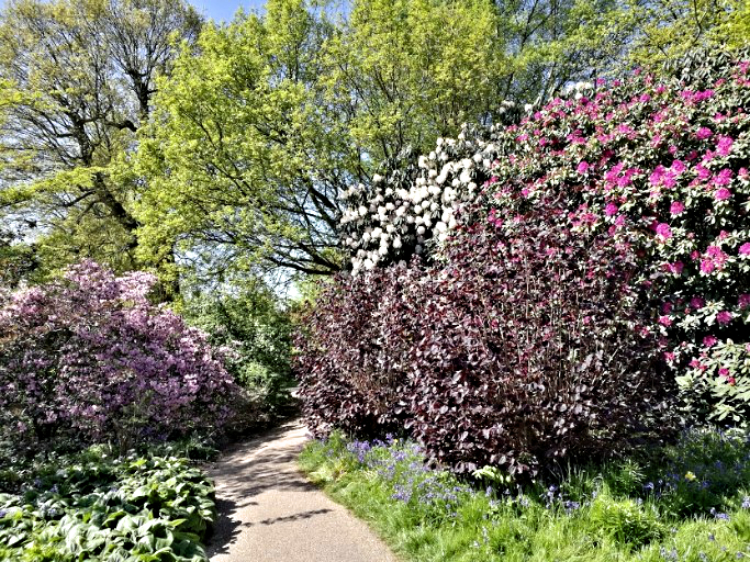 Emmetts Garden
Parking up at Emmetts Garden (National Trust) follow the route through the Gardens being sure to check in on the bluebell wood when in season. Passing the sign posted tea shop (something I rarely did when I lived in Kent) follow the sign posted into The Chart where Toy's Hill should be marked.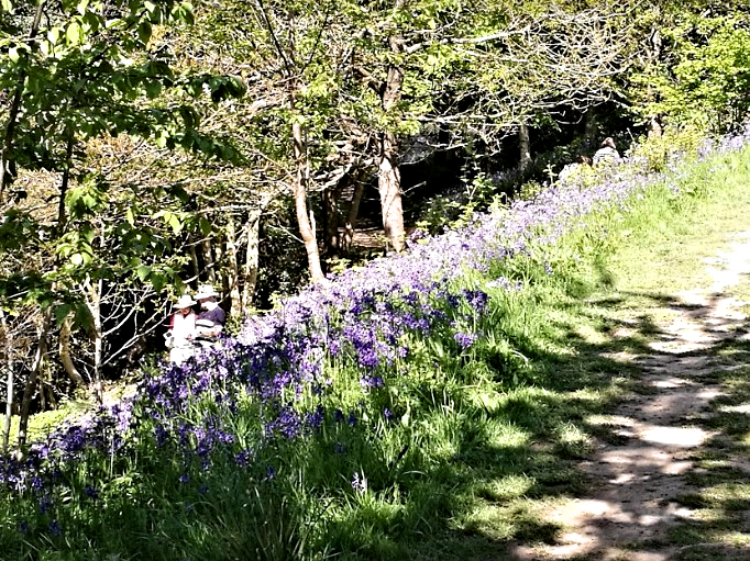 Bluebell Wood at Emmetts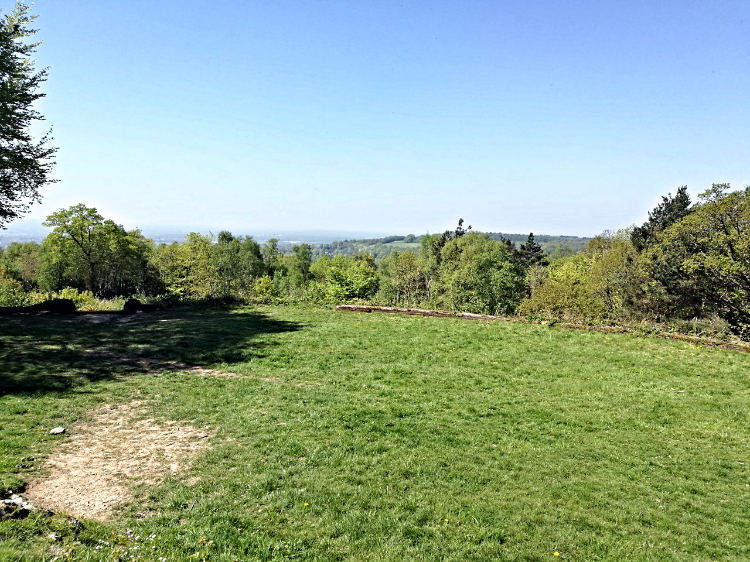 The bombed out manor on the hill
Taking the left path at the Cross Roads the route should lead onto the Greensand Way and ultimately to the Car Park for Toy's Hill. One doesn't follow the road for very long however, as the route leading through the woods should take you onto the bridleway (right) on towards Frenchstreet Farm. The occasionally muddy route through the woods brings you eventually into Chartwell.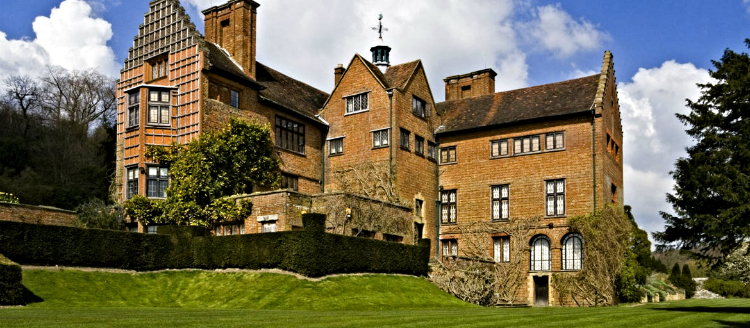 Chartwell (courtesy: National Trust)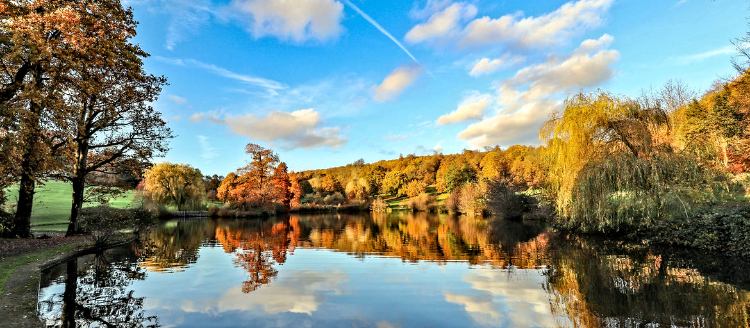 Chartwell Lake (courtesy: National Trust)
Passing through the estate, be sure to take a look in at the bomb crater that some Luftwaffe pilot dropped on the estate (I wonder if they knew where they were) and follow the OS map toward Puddledock. Follow the steep lane and rejoin the trails taking you back to Emmetts Garden.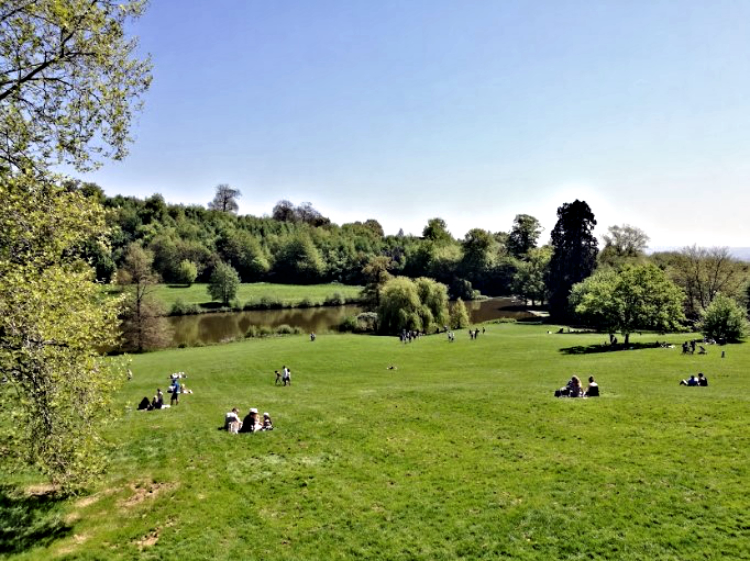 Picnics in the Chartwell Estate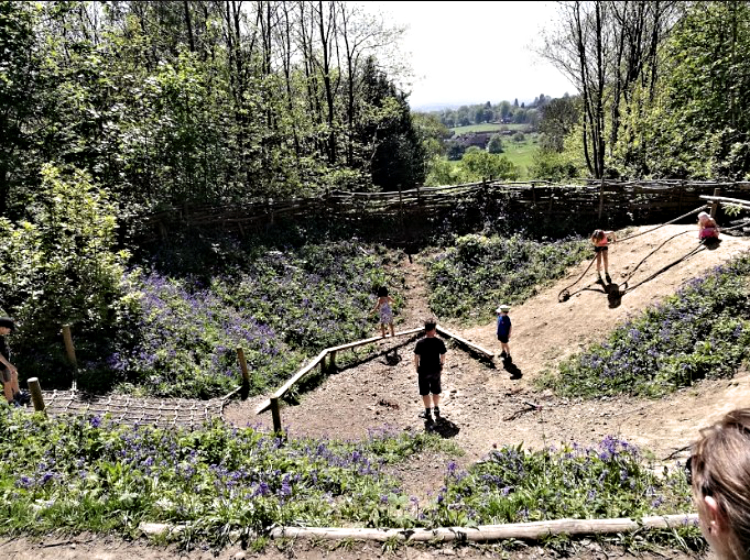 The bomb crater near Chartwell
Pictures courtesy of Kate Cash. (unless otherwise indicated).
Copyright © 2003-2023 Walking Englishman. All rights reserved.