Cliffe Pools Nature Reserve and Cliffe Fort
Story by Steven Spall
Google Maps
Open Source Maps
| Statistics | |
| --- | --- |
| Start: Nature Reserve Parking Area | Distance: 5.4 miles (8.7 km) |
| Grid Ref: TQ 72160 75729 | Time: 2-3 hours |
| Climbing: 25 metres | Rating: Easy |
| GPX Route File | Google Earth File |
Ordnance Survey Explorer Map (1:25,000)
Summary: This is the walk for ornithologists and ship watchers. A flat walk around the remains of an old set of gravel quarries this RSPB site allows some very excellent bird watching and even a little foraging. The real joy of this walk however is the views out across the Thames estuary and the constant stream of shipping moving in and out. Originally this walk was going to be substantially longer but the route marked on the map crossing Cliffe Fort was blocked off due to a dredger unloading at the conveyor. A word of caution then if you are planning on taking the route onwards to Gravesend. I have been told subsequently that that section of the path is closed due to erosion and would recommend taking an alternative route if heading to Gravesend.
---
The Walk: The walk is most easily accessed by parking in the ample car park on the Saxon Shore Way. Don't worry this is an easy drive, and if my Toyota Aygo can do it happily you should have no trouble.

There is not much to be said about the walk but just relax into it and enjoy the abundance of wildlife around the pools.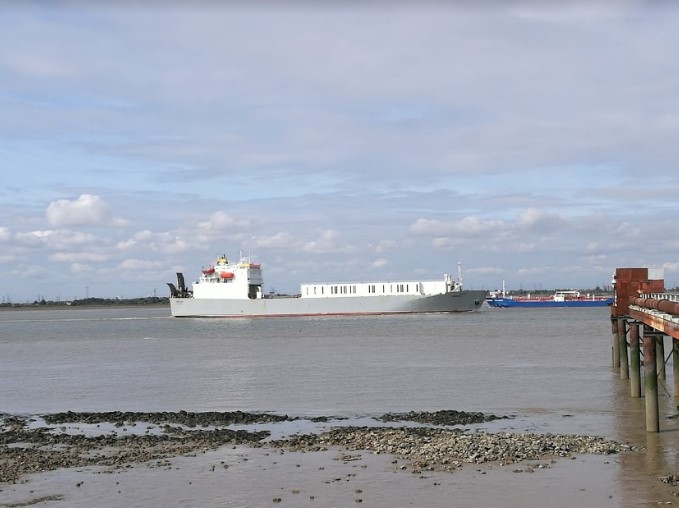 Ship in the Thames near Cliffe Pools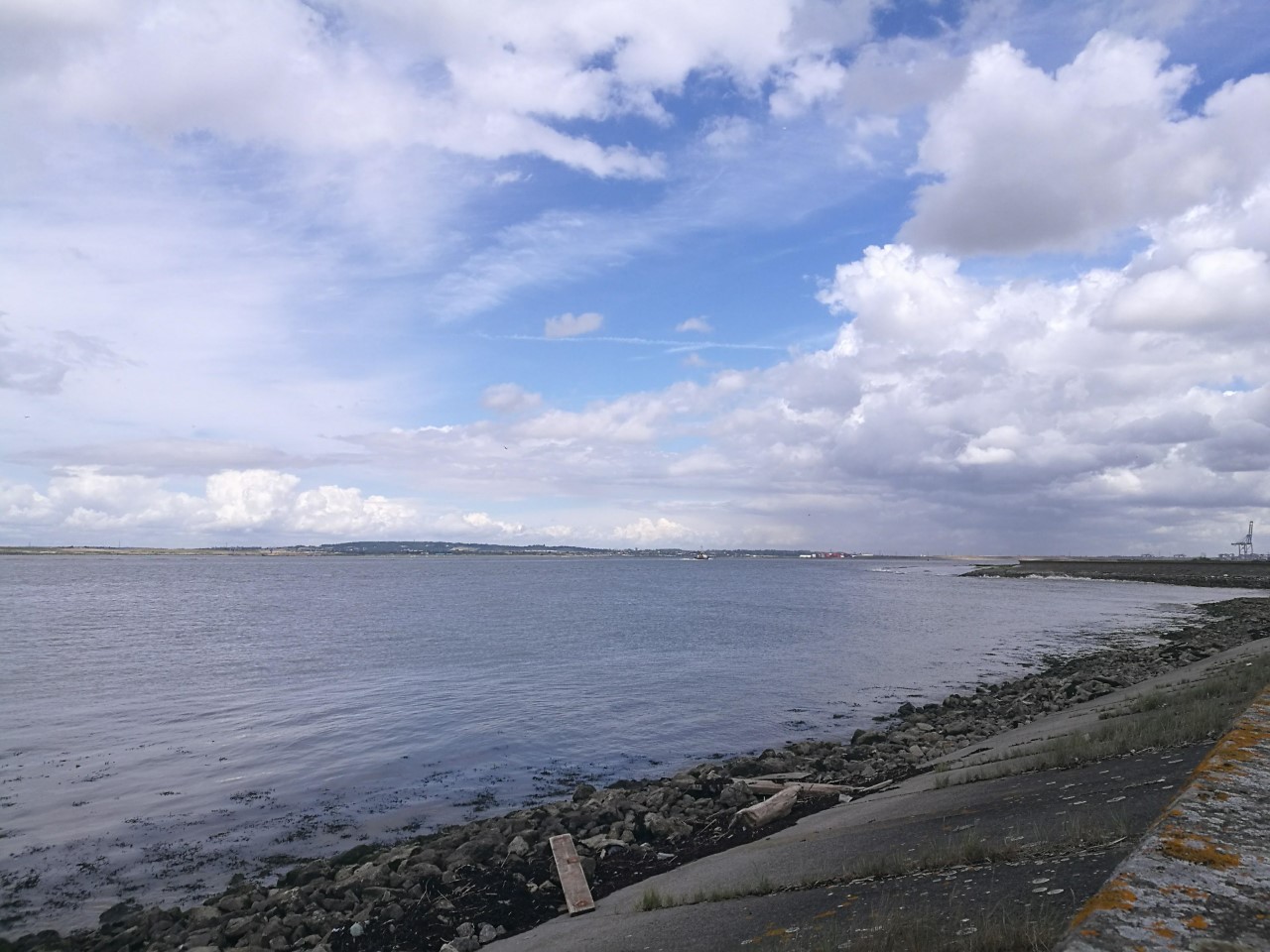 Looking east down the Thames
Cliffe Pools on the Isle of Grain is one of the 8 RSPB-managed nature reserves across the North Kent Marshes. Tucked away on the north west tip of the isle it offers a spectacular combination of open water and big skies. The reserve has a mixture of large salt water lagoons, fresh pools and grassland and a network of nature trails allows visitors to explore all areas. Nature trails are clearly indicated around the reserve and viewpoints provide opportunities to survey the dramatic landscape and the views of the River Thames. The reserve attracts large numbers of birds, particularly waders and wildfowl. It is also a good place to see water voles, harvest mice and an array of insects. At weekends RSPB staff and volunteers are on hand to help visitors find out more about the reserve, the wildlife and the nature trails. (Source: Explore Kent)

Cliffe Pools
Photographes courtesy of Kate Cash.
Copyright © 2003-2023 Walking Englishman. All rights reserved.