Wye, North Downs Way, Chilham, Bagham, Stour Valley Walk and Crundale
Story by Steven Spall
Google Maps
Open Source Maps
| Statistics | |
| --- | --- |
| Start: Wye | Distance: 14.1 miles (22.7 km) |
| Grid Ref: TR 05331 46674 | Time: 5-6 hours |
| Climbing: 445 metres | Rating: Hard |
| GPX Route File | Google Earth File |
Ordnance Survey Explorer Map (1:25,000)
Summary: Personally this is the best walk I have done in Kent. The walk has just about everything; chocolate box villages, impressive cross-country strolling over fields, quiet woods and stunning views over Kent. We returned to this area many times to do variations of this trail and I would rank it highly as a national walk. An added bonus is that because not many people hike in Kent the route is very quiet despite the paths being in good order.
---
The Walk:

Heading over the North Down's Way near Wye
Wye is a wonderful little Kentish village which can be reached by train from Ashford or else there is ample parking beside the church. No walk from Wye however would be worth doing without having breakfast or dinner at the Wye Coffee Shop and Kitchen (I recommend the pies) so after breakfast head over the Stour and turn left after the level crossing.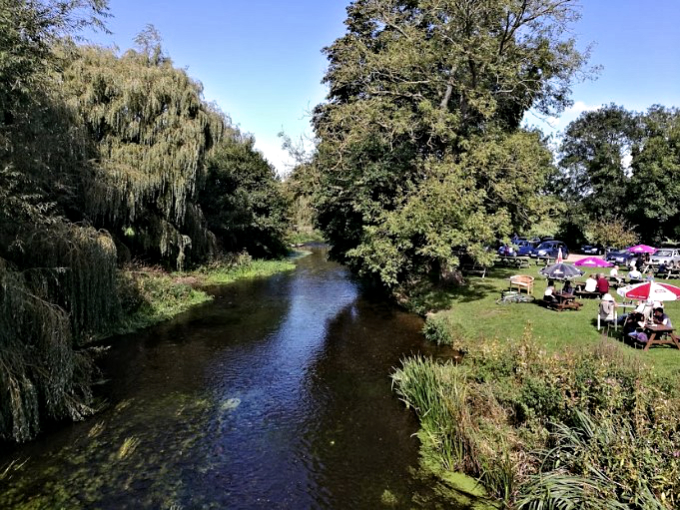 The Great Stour River at Wye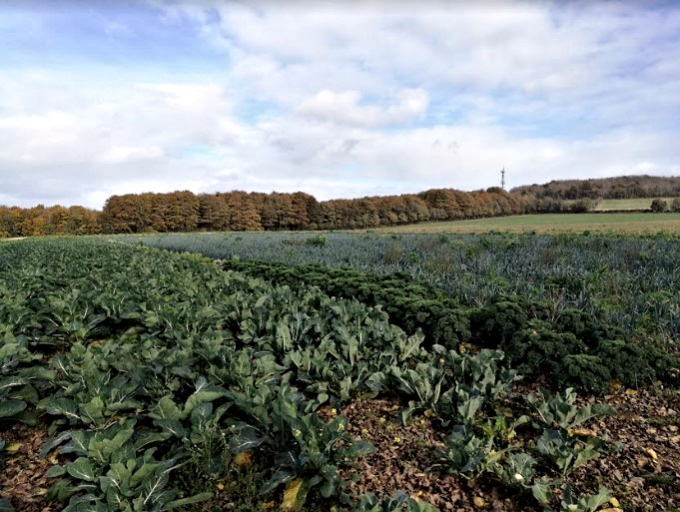 The Garden of England
The Downs Way can be found soon after heading perpendicular through farm fields up to Perry Court Farm (which hosts an excellent apple festival in October). After crossing the Canterbury Road follow the obvious paths up to Boughton Aluph and join the North Downs Way, this scenic route over chalk fields becomes a steep climb when a wooded area is found which continues through King's Wood. After a good stretch of hiking the path diverges with a high route heading left and a low route to the right, by now Chilham should be visible and can be reached by the low route eventually depositing you in the charming village square.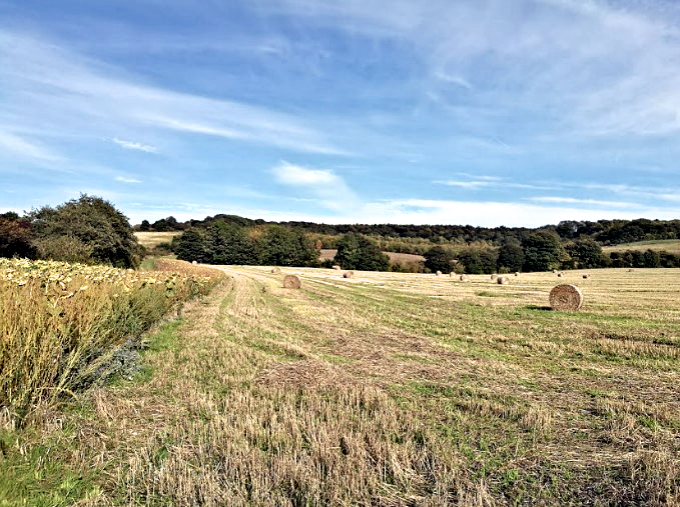 Crossing the Downs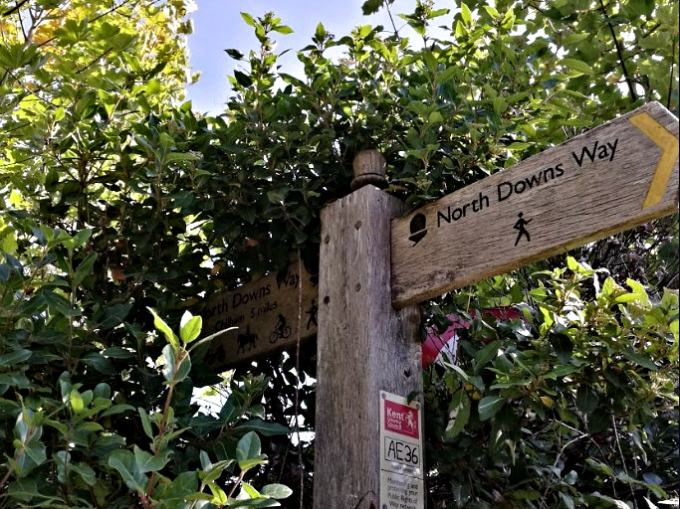 The routes around Wye are gorgeous
After enjoying Chilham the route is easily picked up again by heading in the direction of Chilham station where a level crossing should be found leading to an old mill and a set of mill ponds. After wandering past the trail takes you up hill and into a wooded area where it is most advisable to take the higher route between Down Wood and Denge Wood, this not only provides superior views but also a lot of alternative paths if the mood strikes.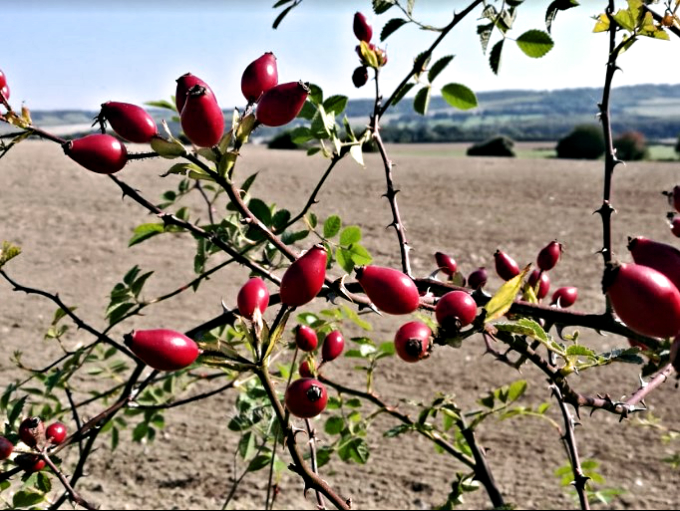 Looking out from from Down Wood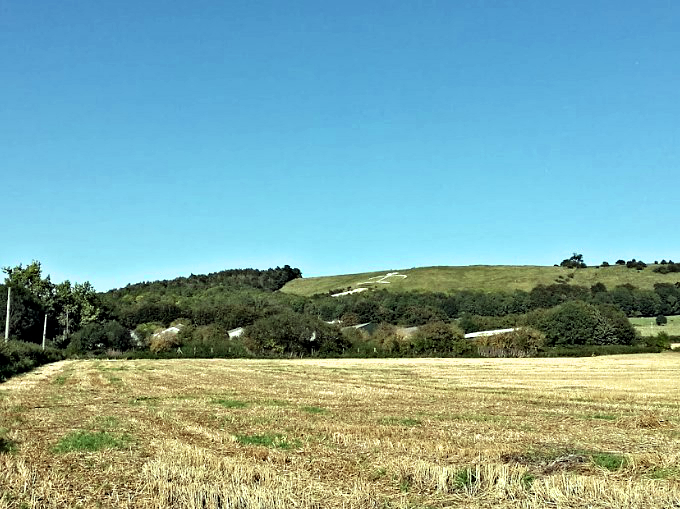 View from the Stour Valley Walk
Following one of the trails through the woods you should aim to join the Stour Valley Walk which leads into the other side of Wye. If this is the only walk you do in the area be sure to head to the Wye Downs to see the Wye Crown and consider extending the walk onto Brook via the Devils Kneading Trough.

Pictures courtesy of Kate Cash.
Copyright © 2003-2023 Walking Englishman. All rights reserved.