Nab Wood, Bingley, Harden Moor, Millennium Way and Cottingley
Google Maps
Open Source Maps
| Statistics | |
| --- | --- |
| Start: Nab Wood | Distance: 10.9 miles (17.6 km) |
| Grid Ref: SE131382 | Time: 5 hours |
| Climbing: 374 metres | Rating: Hard |
| GPX Route File | Google Earth File |
Ordnance Survey Explorer Map (1:25,000)
Summary: This walk is a variation on the Saltaire, Bingley and Harden Moor walk originally published by Mike. (Steve Horsfall, October 2013)
---
The Walk:
(Report by Steve Horsfall, Pictures by Walking Englishman)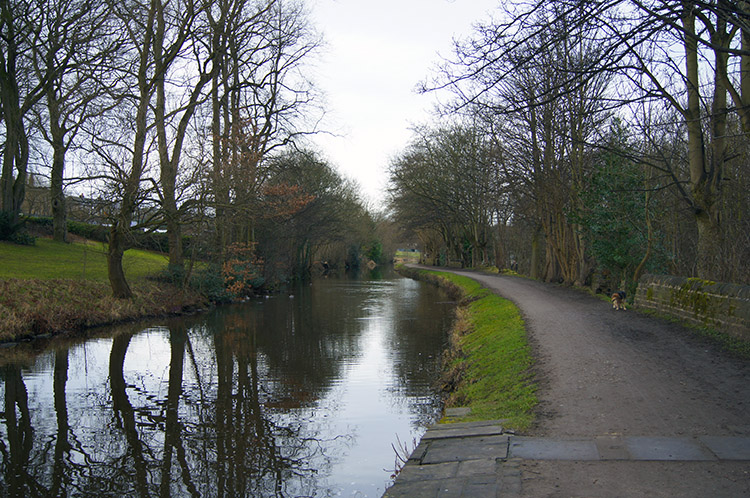 Leeds and Liverpool Canal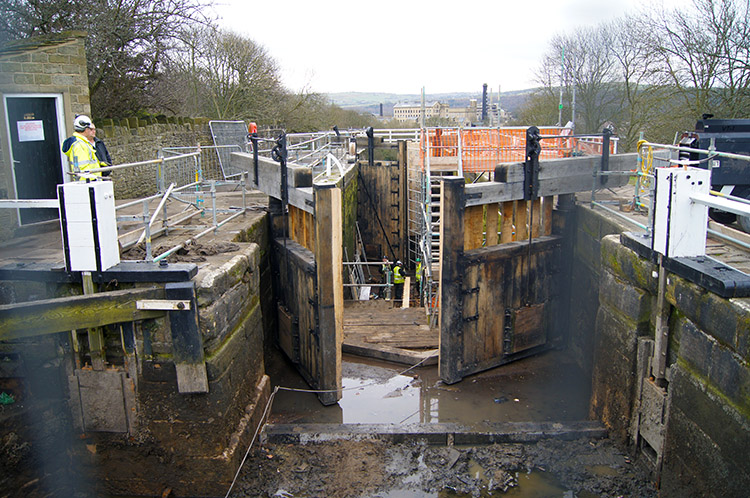 Bingley Five Rise Lock's undergoing maintenance
The walk starts and finishes at the car park near to Hirst Wood, this can be reached by turning right off the A650 onto Hirst Lane shortly after what is left of the roundabout at the junction with the A657. At the T junction turn left to continue on Hirst Lane and follow this down over the railway line towards the canal. The car park is on the left at the bottom of this road and is free at the time of writing (October 2013).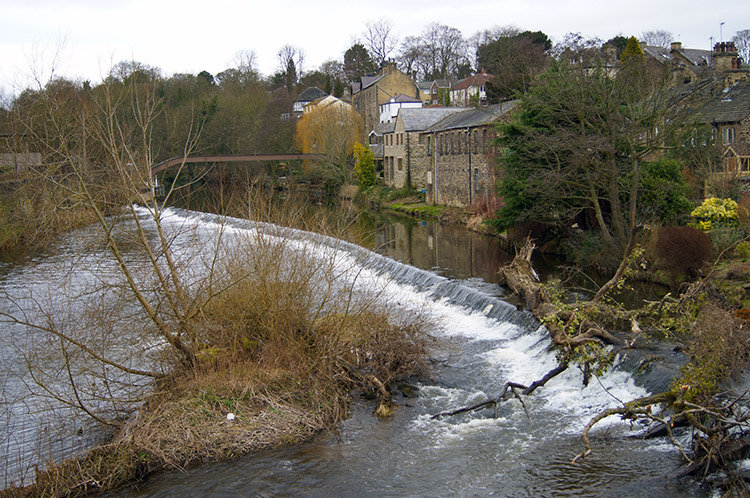 Weir on River Aire at Bingley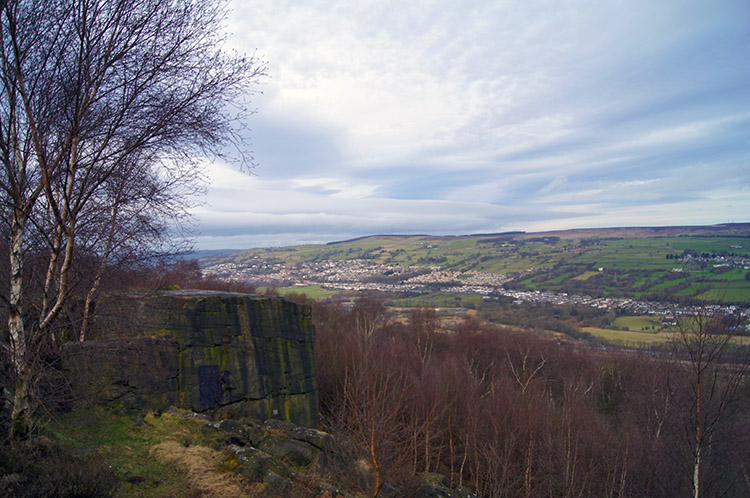 View of Airedale from Druid's Altar
Start the walk by heading towards the canal and go over the lock to gain access to the towpath, turn left and follow the original route along the canal to Bingley. Continue to follow the track laid out by Mike until you have completed the descent through the woods at Black Hills. Leave the wood via the stile and cross over the field, entering the golf course after crossing yet another stile. Follow the white painted stone markers across the golf course. Follow the track down the side of the house to exit onto Beck Foot Lane, turn right and follow the track over the bridge next to the ford. Continue along Beck Foot Lane until you reach the junction with Bradford Road. Cross over the road and go through the gap in the wall and descend the steps and follow the footpath alongside the river Aire as you rejoin Mike's original route past the rugby ground and below the Aire Valley Trunk road.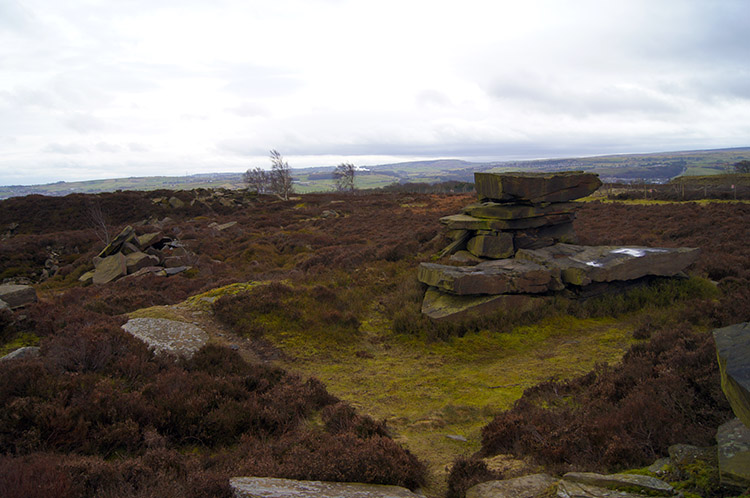 Harden Moor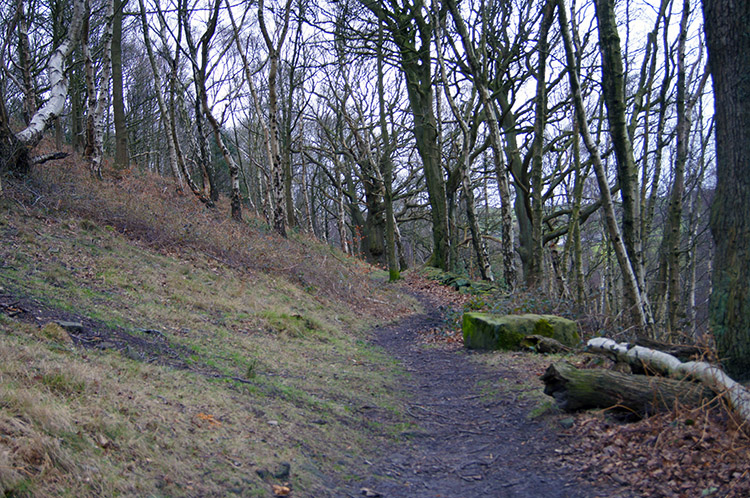 Crag Wood near Harden
When you reach the junction of the footpath that leads to the cemetery, go through the gap in the stone wall and continue to follow the footpath alongside the river, you may need to take care along this stretch as the footpath can be slippery when wet, until you go under the railway viaduct. Turn right at this point up the short incline into Hirst Wood and follow the track until you exit the wood into the car park where you started.
Copyright © 2003-2023 Walking Englishman. All rights reserved.