County Tops of England: Lancashire
Coniston Old Man: 803 metres (Grid Ref: SD272978)
Google Maps
Open Source Maps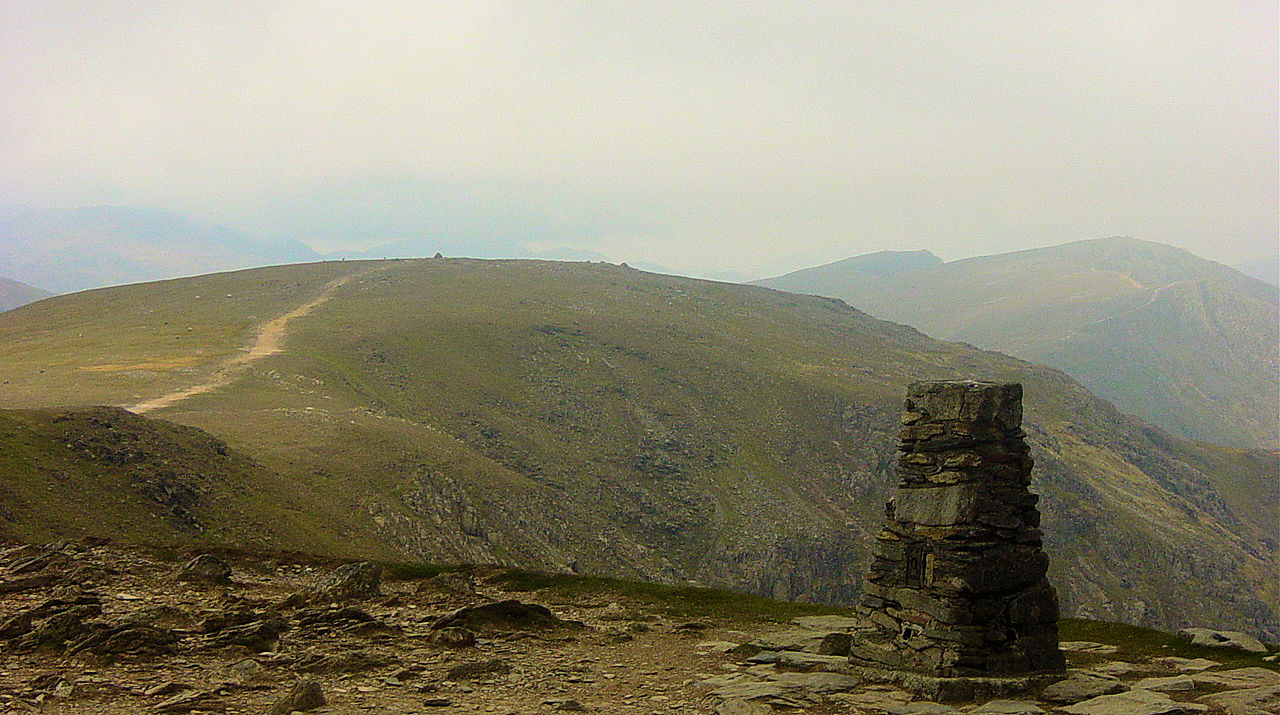 Looking from Coniston Old Man trig point towards Swirl How
---
The Walk: You could shorten the walk I have provided to Lancashire's traditional and much loved county top by ascending to the Old Man from Coniston and then walking back down by the very same route. That would be a great shame though as the circular walk which includes Black Crag, Swirl How and Wetherlam is superb and is a great celebration of the Coniston Fells. The walk is described in full here.

The Walk I Would Do: The circular walk of the Coniston Fells as mentioned above. It is my favourite walk in the Coniston area. Note: Lancashire's county top since 1974's administrative changes is now on the Gragareth/ Green Hill range.
---
Information: The Old Man is the highest point in county palatine Lancashire. Administratively, Old Man of Coniston is within Cumbria following the 1974 administrative changes. This assertion rests upon its being higher than its near northern neighbour, Swirl How. There appears to be some doubt in the current literature over whether the height of Swirl How is 802 or 804 m, following resurveying. If modern measurement has not added 2 m to its rival then The Old Man of Coniston is the highest point in the Furness Fells, and the twelfth most prominent mountain in England. (Source: Wikipedia)
---
County Tops of England
Homepage

Copyright © 2003-2022 Walking Englishman. All rights reserved.