Herne Bay, Reculver Towers and Roman Fort
Story by Steven Spall
Google Maps
Open Source Maps
| Statistics | |
| --- | --- |
| Start: Hampton Pier | Distance: 4.5 miles (7.3 km) |
| Grid Ref: TR 15753 68228 | Time: 2 hours |
| Climbing: 50 metres | Rating: Easy |
| GPX Route File | Google Earth File |
Ordnance Survey Explorer Map (1:25,000)
Summary: Don't let the ostensibly urban appearance of this walk put you off. The route takes in pebble beaches, promenades, stunning cliffs, short climbs and retraces the record-breaking route of the 600 mph jet airspeed record breakers of 1945. The coastal paths of the county are one of Kent's best assets and, for the hiker frustrated by the often poorly looked after paths of the Downs, offer a welcome escape to some very pleasurable routes. Note: Consider starting this walk from Whitstable Harbour for an extended day of seaside walking.
---
The Walk: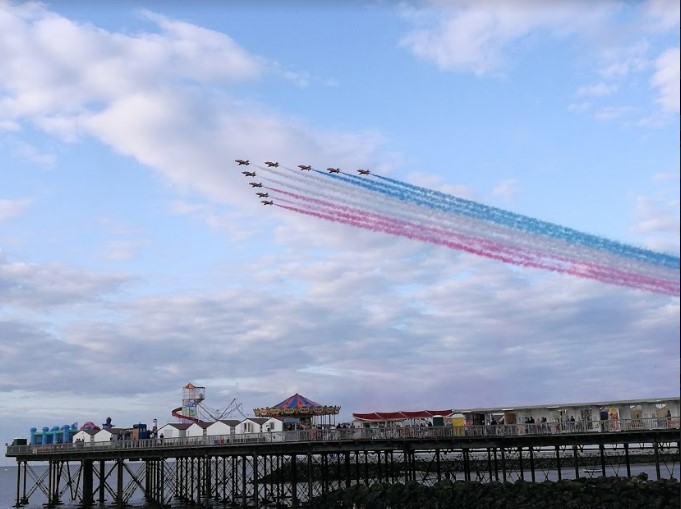 Red Arrows display over Herne Bay Pier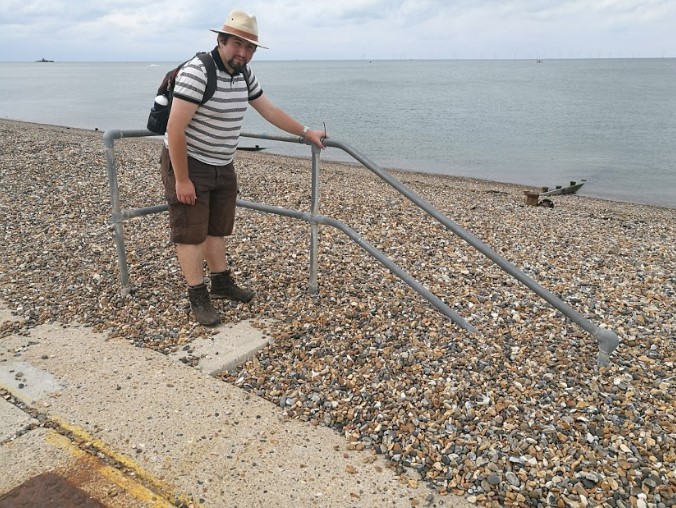 The Shingle beach of Herne
Between Whitstable and Herne Bay sits Hampton Pier where a decent sized free car park allows a jumping off point for routes in either direction. Heading along the shingle beach towards Herne Bay one has the choice of a beach walk or an easier if less scenic route behind beach huts. After not too long however it is possible to get up a bit higher and enjoy views out over towards the Monsall Forts at Red Sands.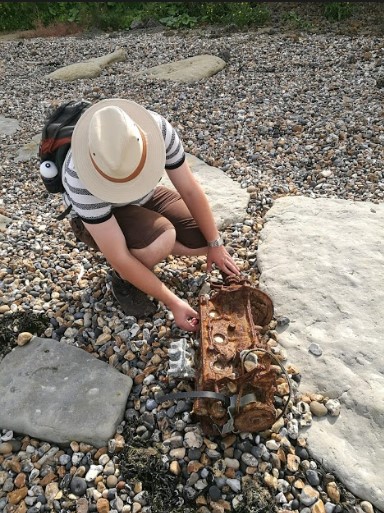 Exploring a four pot engine on Herne Beach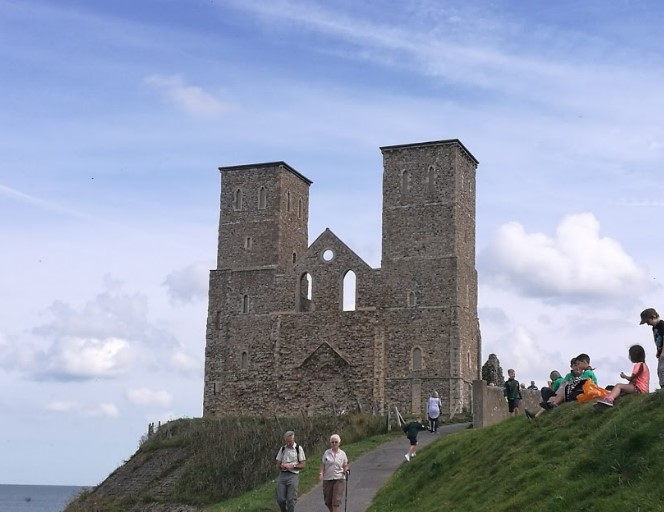 Reculver
The route takes you right past Herne Bay Pier which used to stretch out as far as the small structure in the bay, this was once the head of the pier built so far out due to the striking tidal range of this quite shallow water. When the centre of the pier collapsed after a heavy storm, the pier was already so long that they simply compacted operations on the shore end.

Beautiful Herne Bay
After leaving the town, the walk along to Reculver is extremely pleasant, taking in the more secluded sections of the shingle beach and under Beltinge Cliff where some lovely walking is to be found. After ascending the cliff amongst the sea holly the trail walks slightly in land where the remains of St Mary's church lead you onwards. Although not the most exciting ruin in Kent, there is a lot of history to be discovered including the role the ruins played in the 1945 606 mph world airspeed record won at Herne Bay by the Gloster Meteors of the RAF. In conclusion, although the walk is a linear return it is a view that is hard to tire of, especially on a sunny Kentish day.

Pictures courtesy of Kate Cash.
Copyright © 2003-2023 Walking Englishman. All rights reserved.