Whitstable to Herne Bay Seashore Walk
Story by Steven Spall
Google Maps
Open Source Maps
| Statistics | |
| --- | --- |
| Start: Whitstable Harbour | Distance: 4.7 miles (7.6 km) |
| Grid Ref: TR 10577 66729 | Time: 2 hours |
| Climbing: 66 metres | Rating: Easy |
| GPX Route File | Google Earth File |
Ordnance Survey Explorer Map (1:25,000)
Summary: A great section of the costal route around Kent, this time from the famous port of Whitstable. Heading along a well-known and easy path this route has ample opportunities to jump off the trail and explore the shingle beaches along the route. Consider joining this route with a walk to Reculver for a longer trail or beginning at Faversham or Seasalter which is much much quieter path.
---
The Walk: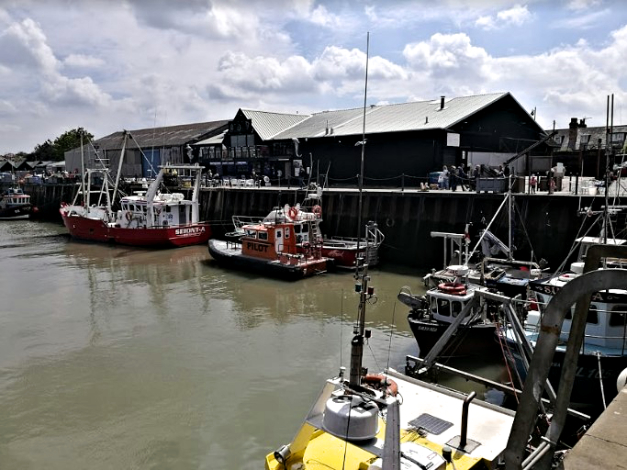 Whitstable Harbour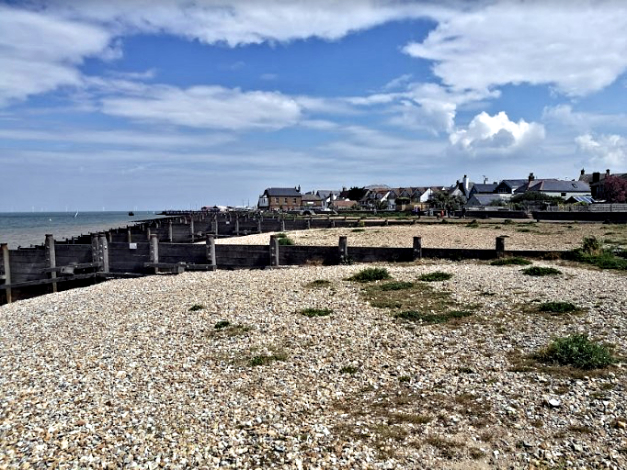 Looking towards Whitstable from Seasalter
From Whitstable Harbour head over to the costal path. The route follows along the coast where the shingle beach is composed of many small sections separated by groynes. After passing by the caravan park and Swalecliffe Wastewater Treatment Works, the path heads slightly in land at Long Rock, please note the area around here is a conservation area.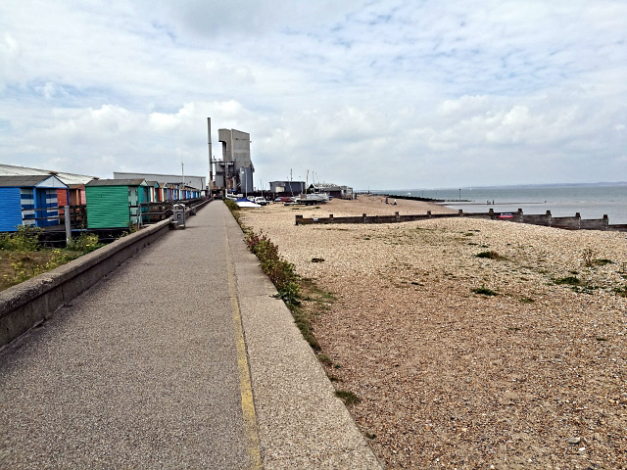 Colourful Beach Huts in Whitstable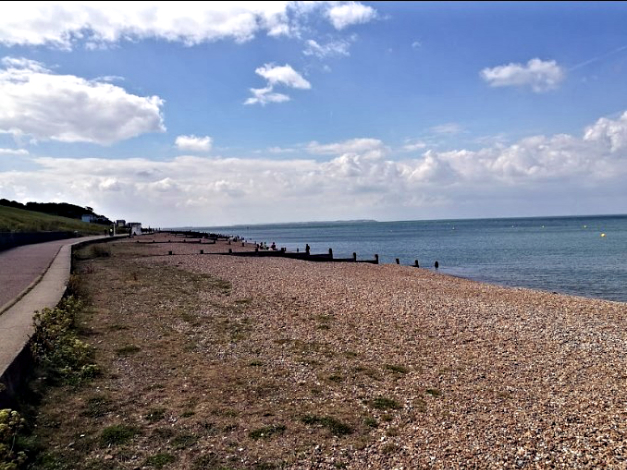 Out of Whitstable and closing in on Swalecliffe
Heading along the shingle beach towards Herne Bay one has the choice of a beach walk or an easier if less scenic route behind beach huts. After not too long however it is possible to get up a bit higher and enjoy views out over towards the Monsall Forts at Red Sands.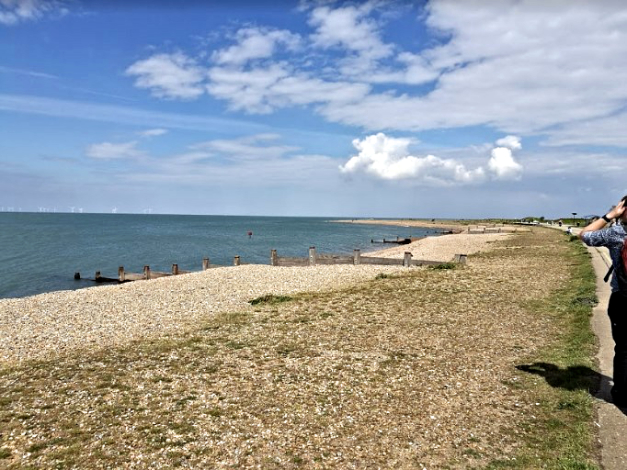 Nearly at the Long Rock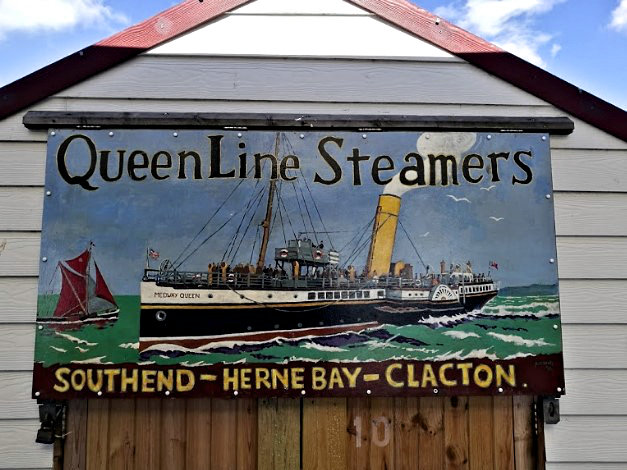 Herne Bay Pier is a fantastic and unique place
The route takes you right past Herne Bay Pier which used to stretch out as far as the small structure in the bay, this was once the head of the pier built so far out due to the striking tidal range of this quite shallow water. When the centre of the pier collapsed after a heavy storm the pier was already so long they simply compacted operations on the shore end. Once here a pub, pizzeria, fish and chip shop and ice cream bar await you. Be sure to stop in at one of Whitstable's oyster bars or micropubs.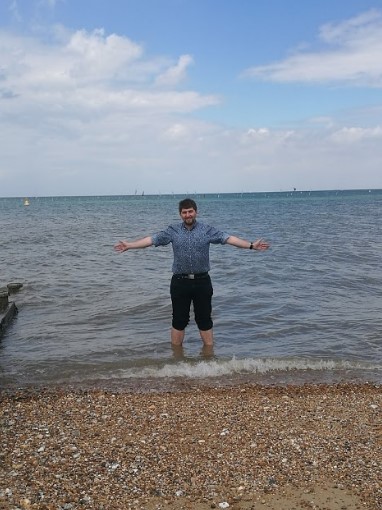 Should have left the jeans at home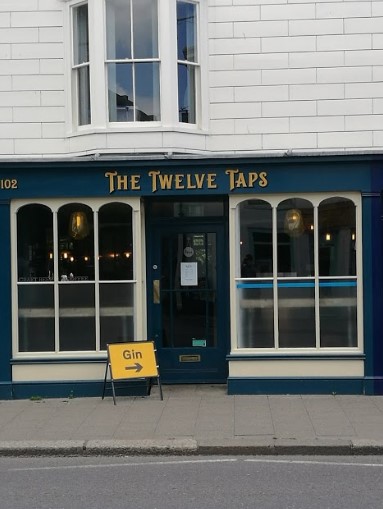 Twelve Taps, Whitstable
Pictures courtesy of Kate Cash.
Copyright © 2003-2023 Walking Englishman. All rights reserved.